AANP is an abbreviation for the American Association of Nurse Practitioners. It is the largest and only full-service national professional membership organization for nurse practitioners of all Species.
It was formed in 2013 due to a merger between the American Academy of Nurse Practitioners, formed in 1985, and the American College of Nurse Practitioners, formed in 1995. The goal was to provide nurse practitioners with a uniform way of networking and advocating for their issues.

AANP only represents nurses who have been licensed to practice in the U.S. It advocates for the recognition of these nurses at local, state, and federal levels as providers of personalized, high-quality, and cost-effective healthcare.
Tips on How to Pass an AANP Exam
There is usually that grueling moment when you are waiting for your AANP exam results hoping to have passed. This can be avoided by several tips that can help you pass the exam to give you confidence as you wait for your results. These tips include:

1. Not Waiting Too Long to Take the Boards
This is one of the best tips every instructor recommends to their students.
The more you wait to take the boards, the more information learned in school will be forgotten. It is usually advisable and best for you when school content is fresh.
For example, after graduation, you can give yourself a month off for relaxation and preparation before deciding to take the boards.
2. Reviewing Leik and Fitzgerald
These two are the best resources that you can use to pass the AANP exam. With these, you do not have to attend online courses.
The book by Leik is straightforward, with all the detailed information that you need to know. There are exam tips at the end of every chapter that you should pay attention to. Also, there are questions at the back of the book that you should try and answer.
The more questions you answer, the readier you will be for the exam. Leik's book is better than Fitzgerald's because the latter does not dive deep into topics. However, the information it provides is good for the preparation of the AANP test.
3. Taking Practice Tests
It is never in doubt that practice makes perfect. You can take one or two hours of your busy schedule to take practice questions and read rationales for your mistakes. These practice tests may contain some of the questions that may be included in the AANP test.
Furthermore, even if there are no exact questions, there is a high probability that you will have covered questions designed similarly. You will have the content needed and the format that is required to answer the questions.
What you score in the practice test is within range of what you will likely score in the AANP test.
4. Setting a Studying Schedule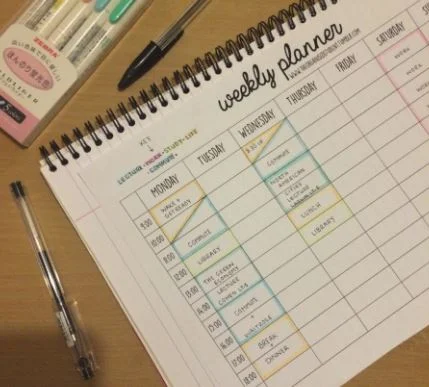 This is an important tip that should never be ignored. A study schedule will help you prepare for the exam and keep progress on what you have covered.
You can buy a calendar and write the subjects that you will cover during your free days or have extra free time.
If you can find a way to integrate 3-5 hours of study in a day on your schedule, you are guaranteed enough time to study.
More time should be allocated to the study of pediatrics, while less time can be allocated to geriatrics. In case of any emergencies that affect your study schedule, extra time should be found to compensate.
5. Relax the Night before the Test
After working hard to study for the test, make sure that the day before the test, you rest enough.
If you have to study, briefly pass through the work and rest your mind to ensure that you are fresh before the test. The rest also helps settle the information you have packed in your mind.
6. Get Ready for the Exam
On the day of the test, make sure that you get ready because no drinks or foodstuffs are allowed in the exam room. You don't want to be hungry during the test. Therefore, before the test, eat proteins like an egg, cereal, yogurt, or oatmeal.
Also, arrive early so that you can use the restroom before the exam to avoid minimizing your available time during the exam.
7. Take Your Time
Always avoid a rush when answering the questions. Read the questions and fully understand the context. Once you completely understand what the question asks, you can then answer it.
For multiple-choice questions, read each option carefully and eliminate the options that do not fit what the question asks to remain with the most fitting choice.
If you do not know the answer to a multiple-choice question you can as well guess to avoid leaving it blank.
How to study for the AANP exam?
Studying for an AANP exam becomes easy if you follow the following process.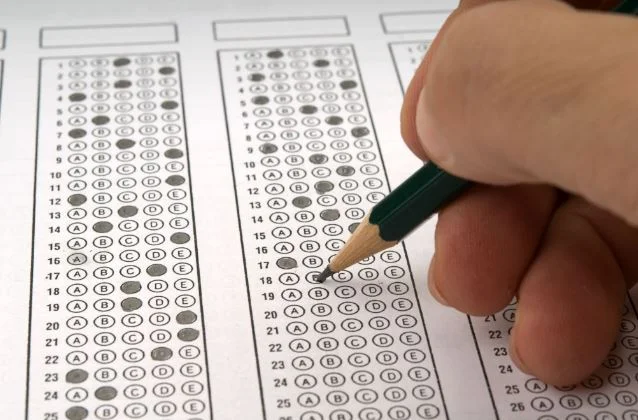 Understand the Structure of the Exam
The first step in studying for this exam is to know the material that is going to be covered in the AANP exam.
There is always a blueprint that shows the material represented in the examination with the percentage assigned per the category of the content.
Keeping this in mind will help better your focus and guide your study sections.
The AANP test has assessment, diagnosis, plan, and evaluation that account for 36%, 24%, 23%, and 17% respectively.
Come up with a Study Strategy
After identifying the breadth of the material you will need to cover, dedicate time solely to the topics you have chosen to focus on. Setting a schedule that guides your study will not only help you manage time but also avoid stress and attack the work from the get-go.
As a result, all the relevant material that needs to be covered is studied. Starting with topics that you know will boost your morale and help cement what you already know.
Find a Question Bank
After you have covered the content, it is good to familiarize yourself with questions that are set in the AANP exam. Through this, you will be able to access your strengths and weaknesses hence identifying where you need to improve.
These questions should always be in the question-and-answer format that is used in the AANP exams. Questions can be easily repeated or just slightly changed; hence previous grades can help boost the grade that you will score.
Identify and Attack Weak Areas
If you find that you are not answering questions on particular topics correctly, it is good that you reinforce your knowledge on those topics.
This can be done by allocating more studying time to those topics and tackling more questions from them too.
Practice and Re-practice
If you find a question bank and get to answer some of the questions, do not quit if you do well or fail. Keep on practicing to gain expertise. This helps build your confidence and reduce anxiety as you approach the test.
If you do not do well in the first test, it is not okay to give up, for it is through more and more practice that you will do better. Also, you are likely to recall something that you did not get wrong and revisit it more than what you got right directly.
Where to get AANP Exam Answers
The most obvious place to find AANP exam answers is from the study materials. It is highly unlikely that questions are set from content that has not been provided.
Also, the answers can be found online on institution and government websites.
Additionally, platforms such as Chegg and Coursehero that provide assignment help are sources of AANP exam answers.