Whether online courses or classes can detect cheating is important information that a would-be cheat should have. Knowing if online classes tell if a student has cheated remains a common query among the stakeholders in the education industry.
The response to the question can be in two ways. A "Yes" and a "No" can be a suitable answers depending on how a student cheats.

Read on for more in-depth insight. But consult one of our homework help writers to guide you if you need personalized assistance.
Its not that we love cheating, but it's part of the issues affecting education. Despite being the best move in improving education and keeping students abreast, it raises some questions. One of the common questions revolves around cheating.
Can Online Courses and Classes tell if you cheat?
Most online courses can detect cheating, and their classes can tell if a student cheats on the exams or the assignments uploaded on the portal.
This is because online learning systems have anti-cheating tools to detect academic dishonesty. However, if smartly executed, some online classes cannot detect cheating by smart students.
Whenever the concept of cheating appears in a sentence, the idea of examination follows. Exams and cheating are handy. They are the influencers of each other.
A good number of students have become lazy in their studies. They put little or no effort into their studies.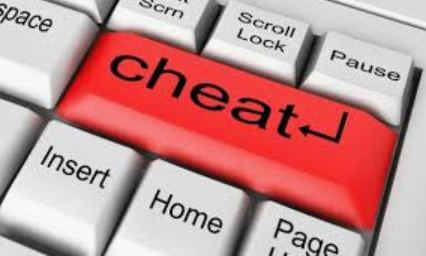 As a result, they find it hard to tackle examinations which mostly arise from the content integrated into their lessons.
Because of such reasons, students may decide to collude when given the freedom to study online.
Cheating is a vice that needs special treatment and handling.
Students are always in the wake of catching up with the new trends institutions are implementing to keep cheating at bay.
Besides, institutions don't embrace cheating, and therefore, better mechanisms are always put in place to curb it.
How Online Courses Catch Cheating Students
Below are some of the Anti-cheating mechanisms that have arisen lately to enable institutions to detect any form of cheating in an online class.
1. Using An Honor code
When commencing any program, a student must sign an honor code. Most universities argue that violation of the honor code rules might lead to dismal or expulsion of the student from the institution.
The method is also an affordable one as compared to others. While effective, not all students fully comply with the honor code. In a study, it was found that 30% of respondents who signed the honor code were less likely to cheat in online courses than those who did not.
The honor code simply creates a reminder of a commitment not to cheat. The student's response to it is also positive since they fear getting suspended or dismissed without getting their college certificates. 
2. Use of Keystroke Verification
Keystroke is not like any other ordinary software. It's super software that helps determine how fast a student can type.
The typing speed of a student is a better strategy for detecting cheating. The time intervals a student takes before typing the next words can quickly determine whether that student is using reference material or not.
3. Using Plagiarism checkers
Even though they may not be full-proof at detecting plagiarism, they remain effective at distinguishing if the student's work is original or a copy-paste.
Lifting content from an external source may be more comfortable for a student, thus compelling the institutions to have a plagiarism checker.
The technology makes the students express original ideas and content hence enhancing creativity.
4. Adopting Biometric Identification
Besides fingerprints and palms, there is more that biometric systems can do regarding cheating detection.
Online classes can only survive by installing a useful biometric system on both the student's and instructors' sides.
The scans are high tech hence placing them in an advantaged position of detecting cases of malpractice.
Advanced biometric systems help in face recognition and also retina scanning. That helps in determining the student's identity before and during an assessment.
5. Proctoring Exams to Prevent Cheating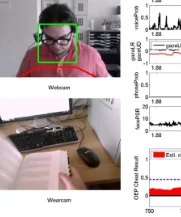 This refers to bringing students together during an assessment. Instead of having a student undertake an exam in an isolated place, an alternative is having the students sit together in one place when taking the examination and monitor them.
However, with the coronavirus's changes, there are virtual proctoring applications that can also help in detecting cheating in examinations.
At the same time, using lockdown browsers is another effective way of preventing cheating and knowing if a student tries to cheat. This browser disables most activities on the computer to ensure exam integrity.
6. Using LMS for learning
Learning institutions have also invested in Learning Management Systems (LMS). The systems work well at regulating any malpractices and also detect them when they happen.
7. Restricting Exam Time to Restrict Cheats
Restriction of the testing window can help in online cheating minimization. The exam instructors and monitoring team can have the students undertake the examination and limit the duration taken.
That makes the students have little time to refer to other sources. Students in different time zones can undertake different sets of examinations to prevent prior sharing of questions with those in different time zones.
8. Giving Students Customized Exams
Another way that can detect cheating in an online class, especially during assessments, is to give the students two different sets of examinations.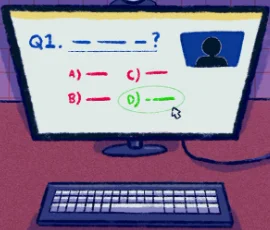 One set can contain easy-to-answer questions that are in search engines, and the other can contain questions that require more in-depth analysis and thesis.
When the students perform well in the easy-to-answer questions and poorly in the research-based questions, it will be easier to detect that they are involved in cheating.
Most search engines cannot do analysis and thesis for the students. Therefore, students are required to use fundamental knowledge.
The above clearly illustrates that learning institutions care about the integrity of students. An understanding that today's young generation is the backbone of tomorrow's leadership makes the institutions instill discipline in their students. It's, therefore, clear that cheating in online classes can be detected.
Contrary to that, other academic experts argue that online classes cannot tell if a student cheats to some extent because the students are mostly on their own, and there is no face-to-face monitoring.
A better instance that illustrates that it is not easy to detect online cheating is that of a classroom where students could cheat even in the presence of a lecturer. Below is a further clarification of the same.
Cases when Online Classes cannot tell if a Student Cheats
From past surveys, e.g., a survey carried out in Marshall University, many students admitted that cheating is possible. About 33% of the students highlighted that cheating when undertaking the assessments is no longer a hard task as there are many external aids at their disposal.
Besides, further studies in other institutions that had teachers and administrators as the respondents indicated that from their analysis, about 40% of the mechanisms put in place are ineffective.
They based their argument because the mechanisms put in have been outwitted by the students hence making them unreliable. For instance, ProctorU cheating may work in some cases, but in others, it fails.
Other apparent reasons that led to their conclusion were:
1. Lack of Effective Identity Verification
Since most of the verifiers have only minimal steps, e.g., the student verifies the image and undergoes other forms of biometric scans, which don't take long.
A good number of students undergo the initial processes then engage a third party who then undertakes the test on their behalf.
2. Ineffective Plagiarism Checkers
It is said that most plagiarism checkers are not foolproof at detecting copy-pasting cases. The students have it as an advantage.
Without fear, they easily collude online and lift content from other sources with the full belief that their acts will not be easily detected.
3. Hacking Skills
The students can also hack the systems of some institutions. That ability enables them to access data that is deemed private. Through their hacking techniques, they also manipulate their results for the online classes.
4. Use of Faulty monitoring systems
The mechanisms always seem to be well-strategized, but times prove to be useless hence becoming unreliable. Having known that, students smoothly go ahead and do whatever they want.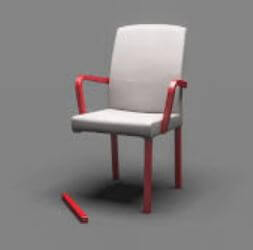 The studies carried out in the past indicate that institutions emphasize that they have put in place better systems that help in monitoring irregularities, especially during examinations.
However, that is not the case since some students still find their way out.
This may explain why in a study, 32.1% of students admitted to cheating in live classes, something that could not be expected.
When asked during a survey, most instructors responded that they don't understand how the institutions prevent cheating in online classes. A response that seemed ironic to many.
Students have also crafted other better ways, such as using auto-coding software. When undertaking tests, students use auto coding mechanisms.
The concept enables them to excel in the assessments without writing a single line of code. It, therefore, remains a weighty issue in the hands of those monitoring the examination.
Conclusion
The information age introduced a lot of adjustments that came as a result of advancements in technology. Some of the experiences were in the education space. Learning adopted a new technological move. Some of the transformations experienced included the introduction of online classes.
From the above argument, it is prudent that detecting cheating in an online class is dependent on many variables. Those variables may keep changing with time.
However, students are still encouraged to avoid cheating and uphold high integrity standards. Embracing cheating will impact the whole society negatively. Exams are important for this since online tests can catch cheaters and you could get into trouble.
It will also create a culture among the upcoming generation that things can come quickly without working hard for whatever they need. Cheating remains unethical by all means hence treated as unwanted in school.