Grammarly has been the most popular plagiarism checker out there for years. With its extension support for Chrome, Firefox, and MS Word, it has become the standard of Academic writing for millions of University students.
In this article, we are looking to review the accuracy of Grammarly and also look at its safety measures to ensure that your academic work is safe from any third-party access.

Cost
Grammarly is a popular grammar checker and proofreader for your writing. It offers a free version and a paid subscription to Grammarly Premium.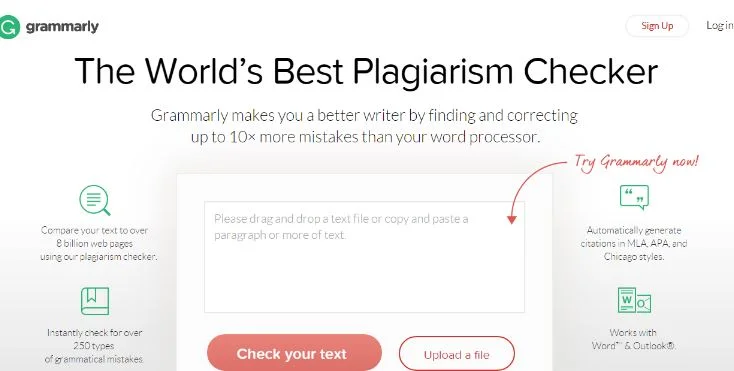 Typically, Grammarly is a free online grammar checker, plagiarism detector, and vocabulary enhancement tool. It checks for more than 250 grammar rules, 100 advanced English rules, and 80 proofreading marks.
It also checks for plagiarism and can be integrated into Microsoft Word.
Grammarly's free version is available online and on mobile devices, while Grammarly Premium can be used on desktops, tablets, and phones with the same account.
Free users can still use Grammarly's plagiarism checker and grammar checker free of charge; however, the premium versions offer more robust features that help students boost their academic performance and save time writing essays.
The free version of Grammarly will check for plagiarism in a document and flag any suspicious passages. Still, if you want to use the full range of Grammarly's features, including grammar checking, vocabulary enhancement, and more, you'll need to upgrade to a premium account.
This offers additional features, like tracking changes on your documents in real-time and a word processor that syncs with Google Docs and Microsoft Word.
Accuracy
Grammarly's plagiarism checker is the best in the business. It's fast and accurate, and it does not slow your computer down as many other free online checks do. Grammarly is also one of the few services to offer a mobile app so that you can check documents on the go.
Grammarly's plagiarism checker is compatible with Microsoft Word, Google Docs, and Open Office, making it easy to use with most writing software. The only downside is that Grammarly doesn't support Apple Pages or iWork apps yet, but we're hoping this will change soon.
Grammarly has a few other features that make it safe and stand out from the crowd:
A spelling checker: This checks your document for typos, misspellings, and grammar errors. You'll find this useful if you have trouble spelling or English isn't your first language.
An adverb finder: This will highlight any words that aren't needed to make your sentence clearer or more concise. For example, if your sentence reads "I eat dinner every night at 8 pm", then Grammarly will highlight "at 8 pm" because it's redundant — you need to write "I eat dinner".
Time-Taken to Scan
The Grammarly plagiarism checker takes only a few seconds to scan your document for any instances of copied content. You can also add the text that you want to be checked by the tool.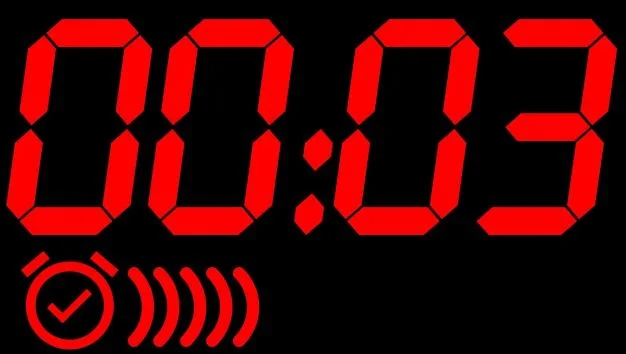 However, this part takes some time because it has to scan all of your documents and files before finding out if there are any instances of copied content or not.
Generally, Grammarly Plagiarism Checker is a free tool to check whether your text has been plagiarized. It takes only 3 seconds to scan your document, and the whole process is straightforward.
Grammarly plagiarism checker is fast and efficient when scanning your documents for plagiarism. It will also highlight incidences of self-plagiarism.
It can scan documents of any length within seconds, making it the best option for busy students with limited time but still want an accurate report on their writing assignments.
Various users have tested the scanning speed of Grammarly, and they all agree that it is very fast compared to other online plagiarism checkers.
The scanning time depends on your computer's specifications and Internet connection speed, but it usually takes less than 30 minutes for a 20-page document with 10,000 words.
Safety
Grammarly's plagiarism checker is a tool that will help you identify instances of text copied from other sources. This is a useful feature when you are working on an assignment or want to ensure that your information is credible and original.
It's debatable whether plagiarism checkers are safe and reliable with your work.
Grammarly's plagiarism checker goes beyond simple word matching. Artificial intelligence and machine learning algorithms can detect text patterns similar to those found in other works.
The Grammarly Plagiarism Checker also goes beyond simple word matching by detecting similar phrasing and sentence structure.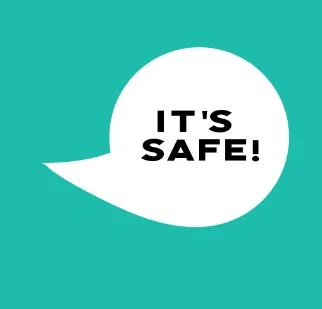 The Grammarly plagiarism checker works by checking your work against billions of words in the English language. It looks for similarities between what you have written and existing content online and within its database. If it finds any matches, it will highlight them for you to review.
Storing files
Grammarly also allows you to store documents to come back at a later time and check them for plagiarism.
This is helpful if you are working on a large project and want to check it periodically or if you want to compare multiple versions of your document.
To store a document in Grammarly, go to "Reports" and click "Storage." Next, click the green "+" button and select "Add new report." This will open up a new window where you can name your report and upload files.
Frequently Asked Questions
Is Grammarly plagiarism checker free?
Grammarly's plagiarism checker is free for students and teachers. There is a premium version for everyone else, which has additional features.
Grammarly's free version is a reliable tool for students, bloggers, and other writers who want to improve their writing skills. The free version of Grammarly includes grammar checking and proofreading services and plagiarism detection.
Is Grammarly a good plagiarism checker?
Yes. Grammarly is a free online grammar checker that can help you catch spelling and grammar mistakes in your writing. It is a popular option among students, bloggers, and writers who want to improve their writing skills.
It improves the quality of your content by checking for content errors. Furthermore, it reduces the amount of time spent editing by having Grammarly fix most mistakes automatically.
Is Grammarly plagiarism checker better than Turnitin?
Grammarly and Turnitin are both good services for checking the originality of your papers. These are not plagiarism checkers, but they can help you avoid plagiarism by highlighting any potential problems with your paper.
Grammarly and Turnitin have different purposes: Grammarly is designed to help you write better, while Turnitin is designed to help prevent cheating. However, both services can be applied for these purposes.
Which is better, Quillbot or Grammarly?
Quillbot is a free, open-source content creation platform for the World Wide Web. It uses the latest artificial intelligence to help you write better and more persuasive content.
Grammarly is an award-winning grammar checker, proofreader, and plagiarism detector. Grammarly's free writing app makes sure everything you type is easy to read, effective, and mistake-free.
Which is the best plagiarism checker free?
There are many free plagiarism checkers available on the web. However, not all of them are good enough to be used as a reliable tool for checking the plagiarism percentage.
The best plagiarism checker-free is Grammarly. It has been around for quite some time and has gained popularity among students and professionals alike. The tool can detect plagiarism in written documents, articles, blogs, and social media posts. 
What is the best software for plagiarism?
Several excellent free online plagiarism checkers are available on the web, such as Grammarly, Plagiarism Checker, and Copyscape. You can also purchase software that works offline on your computer or tablet/phone.
The best software for plagiarism checks your work against a database of previously written content to see if any matches are found.