The number of words that a three-page essay should have depends on several factors. The font size and style, the line and margin spacing are some of these factors.
A 750-word essay can fit on three pages if; the font style is Times New Roman, the font size is 12, and the lines are double-spaced. A well-experienced and expert ghostwriter for college papers from our essay writing service tells us that this is the standard formatting for a 3-page essay.

When the lines are single-spaced a three-page essay should have a total of 1500 words. Since the two most widely used formats in the world (APA and MLA) require double-spaced lines, Times New Roman font style, and font size 12 it is fair to say that a three-page essay is 750 words long.
A three-page essay is mainly viewed as the standard length of essays required in middle school essays. Three-page high school reports are viewed as short.
Three-page essays require writers to have short introductions and conclusions. This gives the writer a chance to construct and explain arguments effectively in the body part of the essay.
How many paragraphs should a three-page essay have?
The minimum number of paragraphs an essay should have is 3. No rule governs the maximum number of paragraphs that an essay should have.
Sticking to a certain number of paragraphs should be done if the instructor orders so. Paragraphs in academic essays are shorter than paragraphs in blog posts. On average, paragraphs should have between 100-200 words.
A three-page essay with an average of 750 words should therefore have 5 paragraphs. This is according to the basic essay word-to-paragraph conversion.
The first paragraph is the introduction. This is where you introduce the subject matter of the essay. The next three paragraphs are the body of the essay.
This is where you build your essay with the main talking points of your topic. The last paragraph is the conclusion where you conclude with what your essay has been all about.
How to write a 3-page essay fast, in an hour?
The length of your essay should not be a concern when writing. All you have to do is to follow the assignment instructions and your paper will be just fine.
Considering the work that is needed to eventually write a good essay, one hour is basically not enough. One can follow the following process to make sure that when they start writing essays, they do it fast within a short period of time.
1. Plan your time well
It is not always a good idea to jump into writing your essay. Even if you have the best ideas in your mind it is always important to plan your time.
Planning your time helps manage all the steps needed in essay writing meaning no step will consume more time than planned. Planning your time is the best way to beat the deadlines provided by instructors.
3. Read extensively
Once you have known the topic and the other requirements of the essay besides the length examine the topic and conduct research on that topic.
Papers that require extensive research may require you to visit the library or visit online resources to gain vast knowledge on a particular topic. Simple essays may only require you to go through your notes or get specific quotes from specific books.
When conducting research, you must take notes. Writing down points you have gathered from different resources helps you save a lot of time when you begin writing down your essay.
4. Formulate a thesis statement
A thesis is an argument about your essay's topic that is backed up by arguments. This gives you time plenty of time to come up with other sections of your paper and use the idea to build a draft of the essay quickly.
The thesis statement also helps you to perfectly organize your paper in a way that the reader will follow it easily.
5. Use the thesis to create topic sentences.
Around your thesis formulate topic statements that you will use to build up sentences and paragraphs. A good thesis will help you include the most supportive ideas in your essay.
Good topic sentences are not only the best starting point in your essay paragraphs but also make the format and flow of the essay great.
6. Begin writing your essay
There is no need of drafting a copy considering the time given. With the above processes already done writing your essay should be easy and fast.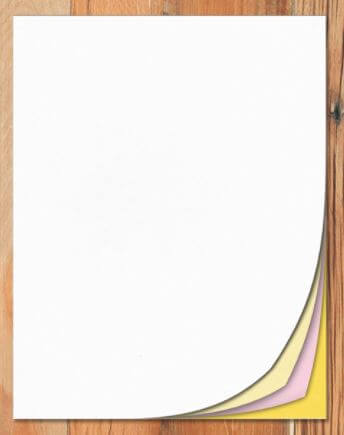 Always, with a good plan and quality essay, writing your 3-page essay should take at least 40 minutes. This is enough time to wrap up your essay with perfection.
When writing the introduction, always make sure that you catch the reader's attention.
Begin your essay with something unique, specific, or unusual that is likely to make the reader interested and continue reading your essay.
After the introduction moves on to the body paragraphs of your essay. Each paragraph should contain a topic from the thesis.
Each topic should be backed up with evidence too. Evidence usually helps support the arguments you present on a topic.
Evidence can include facts or observations of a phenomenon. Quotes from books and journals can also be presented as evidence.
Essay conclusions should always be brief. The main points should be differently restated than they were in the thesis. Avoid repeating points already stated in your essay in your conclusion.
Conclusions should always be written to leave an impression on readers. Quotes, sarcasm, and wise saying such as proverbs can be used in essay conclusions.
7. Check the length
Just to be sure that you meet the three-page requirement, it is always advisable to check your length.
If you do not meet the requirement, you should consider extending your essay a little bit more. You can add to the introduction, conclusion, or any paragraph that you feel you've not exhausted.
8. Proofread and edit your essay
Many people prefer writing fast and editing their essay slowly. Read your essay and correct errors that you may have made while writing your essay.
Check word spelling, and tautology, among other grammatical errors. Editing is always easy if the above process is followed to the latter.
It is important to note that writing a good three-page essay is not easy. Only experienced and expert writers can manage.
As a student, if you are at a point of asking yourself if you can complete a three-page essay in an hour, then it means you are rushing to beat the deadline. Writing essays within a short duration of time depends on your ability to understand a topic and formulate a thesis statement.
Your skill as a writer and the time it will take to find the resources you need also determine how long you will take to write an essay.
Get help from essay writing services, which also charge a high cost on narrow deadlines, if you need an essay in one hour or two and you feel that you can't complete it.
Essays that require short research pieces take longer to write than essays that require larger research pieces. The short research pieces are usually hard to find.
9. Use AI tool for assistance
The online community seems divided on whether or not to use AI-based tools for writing. The number of users of such tools is increasing day by day because these tools make work easy.
This makes it an option for students to use when they want to ace their writing process. You can use an online paraphrasing tool that works on AI for your assistance. Such a tool becomes an option and can do well if you combine it with your own input.
Please note that you can tune and rephrase your sentences while following the best practices for writing an essay. This will overall help you write in a professional and appropriate way.
How long does it take to write a 3-page paper double-spaced?
A three-page double-spaced essay will have approximately 750 words. The time the essay takes to be completed usually depends on several factors:
Availability of research materials.
Typing or writing speed.
Your ability to understand the topic of the easy and break it down.
Your ability to make your essay simple and direct. There is no time to change the direction your essay takes.
Skilled and professional writers can complete a 750-word essay within an hour or less.
As a student, you have to take more time writing your essay to ensure that you write a good essay that will earn you a good grade. There is no need to hurry.
What does a 3-page essay look like?
A three-page essay should have five paragraphs. The first paragraph is the introduction. The next three paragraphs are the body of your essay.
The last paragraph is the conclusion. How other inclusions in your essay such as titles and references look depends on the writing format being used.
3-page research paper examples
Effects of social media on the youths.
Should higher education be made free?
Has the plastic ban made any impact in the country?
Urbanization has led to increased pollution.
Has the "Black Lives Matter" campaign yielded any fruits?
Family planning should be made mandatory in third world countries.
Divisive politics are dragging most states behind.
Drug abuse among teenage girls in rising rapidly.
Why early pregnancies represent our rotten societies.