A college essay is a personal essay that tells the reader more about the student. The essay depicts the personal experience of the student. Most of the statements to include in a college essay should be focusing on creativity and inventiveness.
Characteristic college essays consist of thesis statements and precise transition words. In this type of essay, a student is required to share a captivating personal experience in about 650 words or less.

A college essay is your gateway to getting admission to a college you have been dreaming of. Apart from your academic credentials, admission officers use this essay to learn more about you.
It is an opportunity to share your story and tell the institution why you deserve a chance to study there.
If you are enrolling in a competitive discipline where your fellow applicants have excellent grades, a good essay can give you an advantage over them. It can personalize you college application beyond your academic grades or scores.
To write a successful essay that will attract admission officers, you have to be a good storyteller. With the right words, take the reader into your world of emotional experiences with expression from your own perspective.
That said, you have to come up with a good college essay that will add weight to your admission application. This means you ought to know what the characteristics of a good essay are before you can start writing.
7 Steps on How to Write a College Essay
The best time to start writing your college essay is when your calendar has fewer extracurricular activities and homework. It is advisable to start writing early so that you come up with multiple drafts before the deadline day nears.
These drafts will enable you to compare and make the final choice after several consultations with teachers and friends. The following are important steps to follow when writing a college essay:
1. Research
Adequate preparation is one of the key ingredients of writing a good essay. Preparation involves conducting good research for the topic at hand. Without a doubt, the research paves the way for a brilliant piece of essay writing that no admission officer can ignore.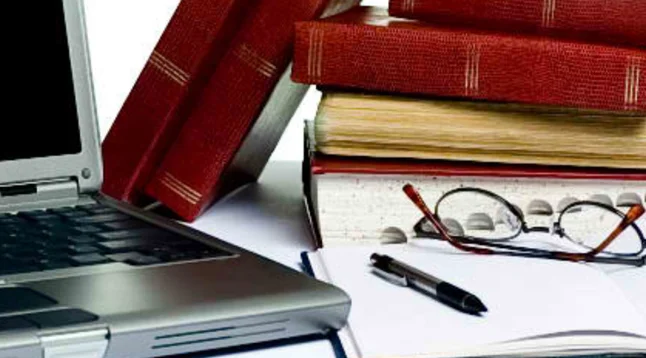 Taking time to do satisfactory research in the library or through the internet will determine the quality of your final essay.
Here is how to kick-start your essay research voyage;
Have Plenty of Time
Shallow research will not yield good results. Therefore, it is advisable to dedicate enough time to research.
Writing with no proper research always shows in the essay you will present to the administrator.
The level of education and type of topic are some of the factors that will determine the time you will take to research. Also, the complexity of the title and your understanding can affect the time you will take.
Other concepts require a deeper analysis hence the research process will be long.
Go Through the Essay Questions Thoroughly
As a serious student, you need to understand the essay question so as to conduct the right research. Have a look at the questions comprehensively and dig out the key issues. These are the questions that will guide the nature of the research to partake.
If the question states "Discuss" the research to conduct will mainly focus on finding points of view and then formulate into your own writing. When the topic question states "Compare" this particular research will be analyzing points of comparison.
Commence by Brainstorming
Research can be easier if you brainstorm the points that are already on your mind. In essence, it makes you clear and sure about what you already know.
This can save you time, by skipping a research of what you already know.
Try to have a Basic Understanding of your Research
You can brainstorm a topic but still find yourself with very few ideas. In this case, try and understand the major fundamentals of your topic before you can go deeper into the research.
This makes it possible to know the exact source to get information. Good background knowledge makes it easy to analyze the sources that you come across while researching.
Tackling the Reading List
A reading list can be part of the instructions of the essay. Try and understand each of the items to make it easy to handle them. If you plan on how to work through these items, the research you make will not miss any information about them.
Even more importantly, allocate time for each item when doing your research. In the end, you will come up with one of the most comprehensive research for your college essay.
Consult Librarians
If you want to do good research in the library, work closely with the librarians. Computer databases found in libraries can be confusing making your research more complex.
A librarian can direct you to the section where your information can be found swiftly.
Tackle all Sides of the Argument
Have a comparison of different sources and opinions. If you put your hopes on one source, it can be an academic blunder. An essay needs balanced arguments throughout your narration.
A wide range of research from different sources will give you adequate evidence when presenting your arguments.
2. Craft an Introduction and Thesis about the Topic
Obviously, admission officers have thousands of essays at their desks. They will spend a few minutes reading your piece hence your introduction should be attention-grabbing. A good introduction will compel the officer to read more.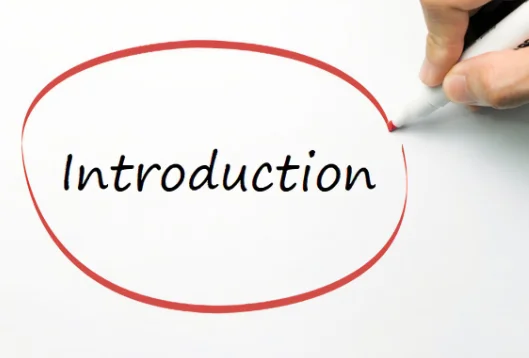 For starters, be sure to commence your introductions with a fascinating hook.
You can put an unexpected statement that will make the audience more curious thus encouraging them to read your essay carefully.
If your introduction is mysterious and not something expected, the reader will want to seek answers that can be found by reading more of the essay.
Another alternative is to open your introduction with a dialogue or a question that is provoking the reader.
Starting with an anecdote is also not a bad idea. Whichever way you want to introduce your essay, a thesis in the introduction is of great importance.
This is a brief and precise sentence that summarizes the key points that you are going to discuss in your college essay.
A good idea is to introduce the thesis as the answer to the question that you have prompted.
3. Create an Outline
If you choose to write your essay directly without constructing an outline, chances are you will take a lot of time to write it.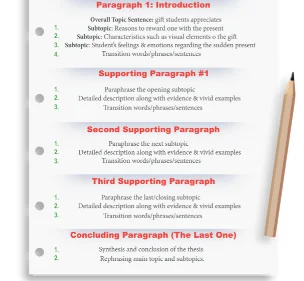 A clear outline makes it easy to organize your thoughts before you start writing them down.
Not only will you be able to develop your ideas effortlessly, but also come up with a more organized essay.
Here are helpful tips for masking a good essay outline:
a) List all the topics that you have in your mind. Getting as many of them as possible and putting them on paper will make it easy to settle on one.
From your list of topics, select the ones that fit the assignment you have. You can combine some of the topics that are similar to create one.
b) Break through all the details you have to confirm if they are enough to support the topic you have chosen.
c) Label all the ideas you have. In this way, you can brainstorm of ideas and arrange them in good order. A typical outline for an essay includes the introduction, the body, and a good conclusion.
You can now place your thoughts in order and do away with those that seem to be weak.
An outline should have the following
An introduction that is usually in one paragraph or two. It includes a hook that should grab the attention of the reader. An introduction should also preview the key ideas of the essay and state the essay's thesis.
The body that constitutes all supporting ideas. A typical body consists of three paragraphs each supporting its own idea. This makes it easy for readers to follow your story.
A conclusion that should be in one paragraph. Here, reflect on the core ideas and thoughts of the essay. Tie them together using summarizing words and culminate the essay in a coherent manner.
4. Write Your Arguments
Arguments are statements in an essay that tend to persuade the audience to agree with the writer's opinion. An argument can take several paragraphs depending on the complexity or importance of the point you want to prove.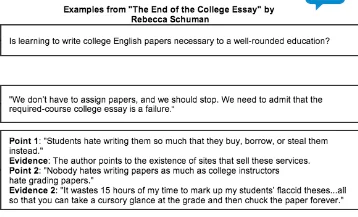 Ensure that the points you include in your argument have a backup of supporting evidence.
The evidence you bring can be from transcriptions, film clips, books, or web pages.
It is advisable to choose the strongest piece of evidence that can easily convince the reader. Arguments help the audience to effectively understand the information of your essay through critical claims.
Make a claim
Effective arguments in college essay writing require the speaker to take a position. This is the center of the argument, sometimes known as a thesis. Establishing what the reader will know after reading the story helps you to know your position.
However, do not forget that the claim you make at the start of your essay should be the same as that in the final writing.
Support your claim
Support all the arguments you make. This should not give you a difficult time if you know the position you have taken. Write down reasons that will support your stand in the argument.
The admission officer reading your essay will understand your position better if you give more evidence from other sources.
If you find new materials that support your claim, you can adjust your thesis to suit them.
Call to Action
Arguments do need a call to action. You can simply persuade the audience to believe in the arguments you have in your essay.
Even though arguments differ depending on the discipline, all of them need pivotal claims and evidence to follow the claim.
5. Write the Conclusion
A good college essay should end with a deep insight and recap of the ideas in the body.  Such a conclusion leaves the audience with a strong impression of the student. However, do not state reasons why the college should accept you.
Also, do not mention positive character traits about yourself when you are concluding. Let the focus be on your essay arguments and thesis.
You can write a conclusion that involves an image or a good idea that was in the essay introduction. In this way, the audience will finish reading the essay with a positive sense of closure.
Alternatively, conclude by revealing the insights that you have achieved because of the events and experiences in the essay.
Needless to say, finish your conclusion by establishing a connection between you and the essay.
6. Cite and Reference
Citing is important after writing your essay. It helps to validate and endorse your arguments and show the lecturers that you have good knowledge about the subject of discussion.
If you use another essay as your source, all the discussions and quotes obtained need to be cited.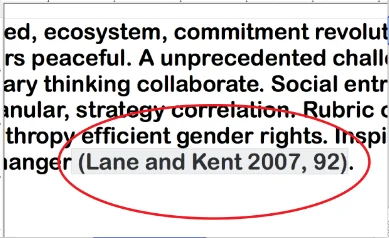 In this case, an in-text citation will be appropriate to help readers connect back to the references you will provide at the end of your essay.
There are many referencing styles you can use in your essay. APA, Vancouver, Harvard and Chicago are the most common styles of referencing styles for college essays.
It is advisable to check your instructions or confirm with the lecturer about the style of referencing to use.
7. Proof-Read the Essay
Working on your essay so hard only to submit it with multiple errors is suicidal. Revise it keenly to ensure that the style, grammar, sentence structure, and content are correct.
The revision should be done several times and ensure that there is feedback from at least two people.  Check the clarity of texts, flow, and style of writing. Double-check all grammar and mistakes of punctuation.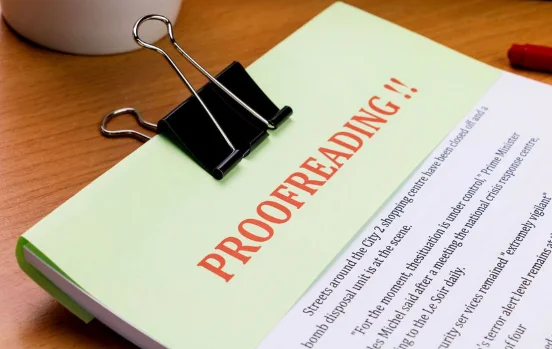 A different person who did not write the essay is likely to spot mistakes you could hardly notice. Involve family members, fellow students, or your teacher to help you in proofreading your essay.
The presence of typos and grammar mistakes can dent the image of your college application.
Proofreading involves checking the word count so that you are within the limit.
Do not be far away from the word count because only 10% of the total word count above the limit is acceptable.
Moreover, do not stay too far below the word count. It shows that you are not capable of coming up with a thoughtful essay.
Tips to Assist you Write a Good College Essay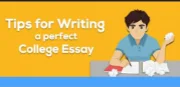 Stay on Topic
A college essay is not long. Given the short word count, focus on your topic of narration without getting lost.
Even in instances where you want to add peripheral information about yourself, ensure you are still on topic.
Be Creative
Creativity is paramount in this type of essay writing. If it is a creative story, it is likely to stand out among the rest.
You should know that admission officers are going through hundreds of essays and only creative ones can catch their attention. Be sure to present your topic in a unique and captivating manner.
Be Honest
Exaggeration is bad when you are writing a college essay. If you are telling a story about yourself, always be honest with facts.
For instance, it is better to tell a story about a confrontation with your parents instead of a made-up story that is not true. It is all about including a personal experience in your essay.
Always seek help
In as much as your essay involves your own ideas and words, seeking advice from others can boost your writing. For instance, you can ask people to read your drafts and come up with possible corrections that will even make it a better essay.
School counselors, friends, teachers, or other members of the community can give a hand.
Above all, an essay writing agency can also help to better your essay.
5 Examples of Good College Essay Topics
1. Family
An unforgettable family moment that marked my metamorphosis from childhood to adulthood
It was a pivotal and significant event with the whole family in attendance.
2. Music
The positive impact that a music activity in the school had on me
This is an opportunity to narrate how the concert ignited the passion you have for music. Importantly, showcase the relationship of this music activity to an experience in your life.
3. Anxiety
If you could meet with a prominent public figure for only 1 hour
You can pick a particular person that you adore and dream to reach his or her achievement. There has to be a haunting reason for longing to see this individual. You cannot stand the anxiety.
4. Food
Quick and tough decisions to make when purchasing food in a supermarket
Think of quick grocery decisions that you can make in a supermarket. The available budget is so tight.
5. Immigrant parents
How the rights of immigrant parents are violated worldwide
 You can explore the contribution of district attorneys in ensuring immigrant parents' rights are protected.                               
FAQ
Can a college essay be a story?
Yes, a college application essay can be a personal story about you. A story about an experience in your life can give the school a glimpse of your personality.
Through your own story, admission officers can learn a lot about you in the narration. You can narrate a story in a classroom scenario or in the community where you live.
Can a college essay be short?
Colleges do have their own range and word count for essays. When the instructions have a word count limit, always aim to be close to it, or exceed by 10% of the total word count.
Yes, a college essay can be as short as 150 words.
Does a college essay need a title?
A title is not necessary when writing college essays for admission. However, a student can put a title if it is going to add value to the essay.
Can a college essay be informal?
Yes, college essays can be informal. This is how they can portray your personal characteristics that the admission officers want to know.
Can a college essay be too personal?
College essays need to be personal because the student is in a sense of his own. However, there are topics that can permit a writer to be over personal in writing. Topics involving mental health and disagreements can be too personal.
Can a college essay be funny?
College essay can have humor in a short and elusive manner. As a matter of fact, humor is good in college essays as it adds flavor to the essay.
Humor and comicality can help you to share evidence and accomplishments in your essay without sounding egotistical. It gives a student the opportunity to express a point in an extraordinary way.