Mettl is an online tool that detects cheating in coursework. It is applicable to thousands of schools, universities, and businesses worldwide as a coursework anti-cheating/plagiarism system.
As such, it allows staff and students to easily monitor if a student copied and pasted work into their submission, completely re-worded work, or submitted duplicate work!

How does Mettl Detect cheating?
Mettl detects cheating by using biometric authentication and combines it with facial recognition, IP detection, and flagging proctoring software to ensure no cheating happens on the platform.
It also uses artificial intelligence to identify uncommon patterns in test-taking behavior and generate an alert for human inspection.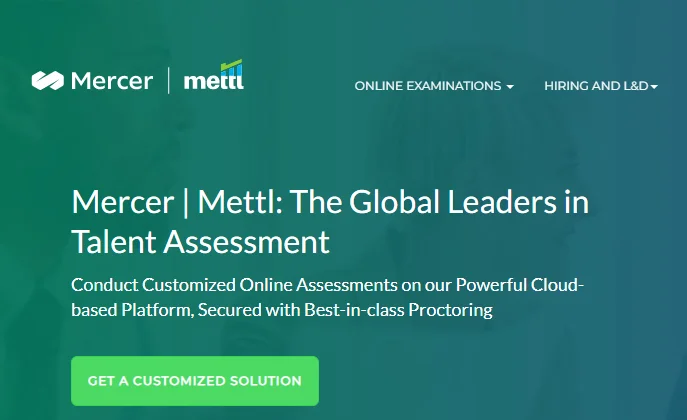 Mettl's anti-cheating features can detect and prevent cheating during the test.
Mettl has some of the most advanced mechanisms to detect cheating. These features include:
1. Monitoring candidates through web cameras and audio recordings.
2. Monitoring the candidate's desktop activity through screen recording.
3. Monitoring the candidate's system activity through process monitoring.
4. While taking tests with a time limit, an automated feature detects if a candidate leaves their seat during the test and suspends the timer until they return to their seat in front of the camera.
5. If a candidate is sitting in front of the camera but not interacting with the test for 10 minutes, then the system will automatically suspend the timer and ask them if they wish to continue with the test.
If there is no response from the candidate for 30 minutes, then their attempt will be terminated automatically and submitted for evaluation as well without any penalty on accuracy score or negative marking applied on incorrect answers given by them. [For public tests only]
Security Measures to Ensure that there is no Scope for Cheating
1) A unique mechanism to detect if a candidate does not use his own system/computer for taking the exam.
2) The test is time-bound and never paused (unless the candidate has availed the option of using the restroom)
3) No one else can view the questions or take the test in your place.
4) The candidates should not open any other window during the test which might enable them to cheat.
5) In case of high-stakes tests, we would also advise instructors to take out a webcam proctoring session with the Mettl center, where they would connect with the candidate via webcam and monitor them while they take their test.
Can Mettl Detect the Following on your Computer?
1. Open Tabs
Mettl does not monitor the open tabs on your computer. However, the system takes a screenshot regularly to check for any suspicious activity.
For example, if you are browsing through a different website or another testing window is open on your computer, the system might capture this.

Mettl does not have the capability to detect open tabs on your computer.
However, they consider suspicious behavior during the assessment, which can include opening new tabs in the browser.
If you open multiple tabs, you will likely be caught and lose marks for attempting malpractices.
2. Switching to Other Devices
Mettl's proctoring tool monitors the test taker using the webcam and the test taker's laptop microphone. It is a server-based technology and does not use any software on the test taker's computer.
Hence, it cannot detect whether a test taker switched to other devices during the exam.
3. Copy-Pasting
Mettl lacks software or tools to monitor copy-pasting from your computer. This is different from other applications; see how Examplify works. In the case of a proctored assessment, the proctors can only detect the following:
1. Unusual activity on your machine like opening new browser windows, minimizing the browser window, or navigating to other web pages
2. Unusual activity in front of your webcam, such as talking over the phone, looking away from the screen, or receiving help from others during the test.
3. If our proctoring experts detect a suspicious incident, we will cancel the assessment, and you may be blocked from taking any more tests on our platform.
4. HDMI
Mettl can detect the presence of an HDMI port on a candidate's computer. This is possible via a software check. This information appears on the right panel of your test window during an active test.
Please follow these steps if you want to activate HDMI detections:
Turn on your computer's webcam using the switch button if you have one.
If your machine does not have a hardware button, turn on the webcam by enabling it in the settings section of your laptop.
You can use the HDMI cable to connect with other devices with the Mettl application window open and then turn on your device like a TV.
5. Your eye Movement
Mettl's sophisticated psychometric assessment uses a webcam to monitor your eye movements while taking a test. This is similar in concept to lie-detection tests.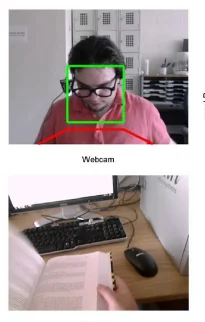 The software records the time taken by you to reply, the number of times you look back and forth, etc. It also detects if you are taking help from someone else.
The results of this analysis are used to validate your responses, which helps examiners identify the best candidate for a particular job.
The software does not record or transmit any video or audio data – only the time and duration of your eye movement are recorded in encrypted form on our servers.
Notably, the software works consistently well across different users and systems.
6. See Your Screen
Yes, Mettl can see your screen and record your video. Mettl has a screen-sharing option to make your exam more secure.
You can share your screen directly with the proctor while taking the test. The proctor will not be able to record or take any screenshots of your screen without your permission. This is a straightforward process.
7. Detect Phones
Yes, Mettl can detect phones on your computer. Before you start a test with Mettl, it is important to ensure that your system has all the requirements that are needed to run the test.
Mettl can detect mobile phones on your computer. During the pretest checks, if it detects that a mobile phone is connected to your computer, it will not allow you to continue the test and will ask you to disconnect all the phones from the computer before starting the test.
How Students Cheat Mettl during Exams
Cheating is a common practice for students in the Mettl online exams. To help you understand how they cheat, we have made a list of methods the students use to get higher exam scores and outsmart the system.
1. Switching Between Tabs
Students can easily switch between different tabs to open up other websites and get help in finding answers to the questions. They can ask their friends or use search engines like Google to find answers.
2. Using Multiple Devices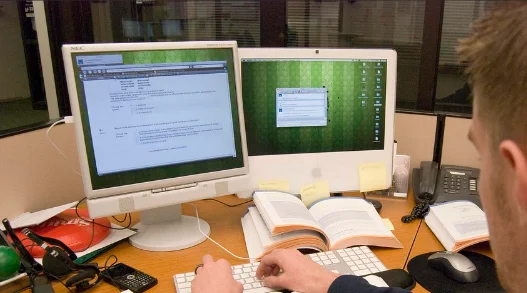 A lot of students give their online exams on mobile phones and tablets. A computer with a large screen is easier to spot, whereas smart devices are hard to notice.
Students can easily give an exam on mobile phones without anyone knowing by simply hiding it somewhere during the exam.
3. Using Multiple Accounts for Taking the Same Exam
Some students create new emails every time they need to retake an exam, which makes it harder for recruiters to track them down if they get caught cheating.
These email IDs are usually anonymous and do not contain any information about the student's true identity, so even if he gets caught, his university or college authorities cannot track him down.
4. Inconsistent Keystrokes
 Some candidates attempt to cheat the typing test by using online tools such as text expanders, which allow them to type lengthy words with a single keystroke.
A candidate may get asked to type 'happy new year. The candidate types some special character which is then converted into 'happy new year' through text-expander software.
Mettl does not detect such inconsistencies in typing patterns and verifies them through video recordings of each candidate.
5. Use of Online Tools
 Candidates sometimes use online tools available on Windows and Mac to change the exam window so that they can access other applications while attempting their test.
The candidate may minimize the browser window, open another application and refer to notes while attempting the questions in the minimized window.
Unfortunately, Mettl blocks all such attempts and secures the browser window so that no other application can access it simultaneously.
6. Use Search Engines
The internet can be your best friend during examinations. You just need to know how to use it properly without falling into the traps set by the exam proctors. Most students conduct searches like 'Mettl test answers' or 'Mettl test cheats' on Google.
This way, they will find many results with answers provided by other candidates who have previously appeared for such tests.
However, there might be a slight change in the pattern of questions, and this is why you should never copy-paste answers directly from search results. Instead, try to understand what the answer is.