If you are writing an essay or a research paper, chances are that you have been given a certain number of words that you should write. These are word count limits.
In other cases, the professor gives you the number of pages that you should write. That is what I saw when I was a student many years ago. But do they really check if you achieved these limits?

Professors do check the word count of academic papers in order to ascertain that the student did the assigned work and reached the required length. They do this to ensure all students obey a uniform requirement, and they do enough research. Checking page limits by teachers also ensures that students do equal work for uniform grading.
To achieve that standard of uniformity, professors check the count using programs such as Turnitin and Microsoft Word because they have the best word count features.                                        
Consequences of not Reaching the Required Word Count
When professors give a word limit for a piece of assignment, the prescription is meant to make you cover all relevant areas exhaustively.

A student is supposed to write to the limit to achieve the envisioned purpose of the paper. Under-length work has the following implications:
1. Low-Quality Work
The prescription of word count by instructors is meant to make students cover all points and give comprehensive arguments. When you write and do not reach the given word count, it is a sign of low quality.
There are many possibilities that you did not exhaust in all areas given. Undeniably, assignments that are significantly under-length will inflict self-penalties on the author and low-quality work is one of them.
2. Lose Marks
After toiling with research and writing an essay, the last thing you want is a deduction of marks because you did not reach the given word count.
The assignment limit is there for a purpose. Rightly so, if you submit work that is more than 10% below the limit, most schools will deduct your marks by 10%.
3. Lack of Seriousness
Assignments not reaching the word count portray a student who is not serious. Professors will always get the impression that you did not make adequate efforts.
They will make assumptions that you were in a rush, did the assignment at the last minute, or simply did not understand the topic. This type of judgment leads to lower marks in your score.
4. Insufficient Arguments
Arguments are quite significant in academic writings. They help the author to give explanations for actions or beliefs and also defend them. Most explanations are made clear through arguments in an essay.
If you are given a word count, the instructor knows the ideal limit to make your arguments. Submitting an essay with a lower word count implies there are insufficient arguments. The work is likely to have fewer reasons that are not open for scrutiny.
Does Word Count Matter in Assignments?
When doing an assignment, there is a tendency to ignore the word count requirement as a way of trying to finish the work in a hurry. Call it a sort of a short-cut to homework completion. Does that matter?
Word count matters to assignments because it gives the minimal amount of work to be done by every student for a particular assignment. It is critical in assignments as it shows the student's or writer's precision and succinctness skills. Sticking to the word count shows that you can obey instructions and do adequate research for your paper.
Scholarships, college admission essays, class work, and other types of written academic assignments all have a limitation of word count.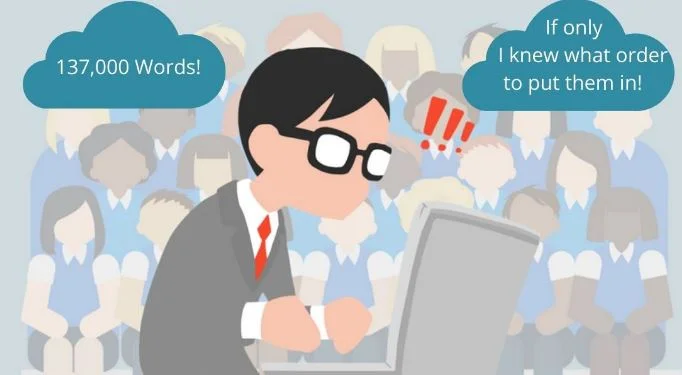 Many learning institutions have put a 10% leeway on the word count of written academic assignments.
When writing, it is important to aim and stay within the word count limit.
Before you submit, check to know if you have exceeded or are below the word count. 
If the word account is above the 10% leeway, reread and do away with redundant phrases or words. Do away with unnecessary quotations, enhance active voice usage and minimize case studies in your assignment.
If your assignment is under length, read again and look for areas that need additional attention.
How To Increase Your Word Count Fast
Rework the Introduction and Conclusion
The introduction and conclusion are hot points where you can add points to increase the word count. Read over to add two or three sentences giving more details.
The conclusion can also have a spot where an extra sentence will bring in more emphasis. An addition of a powerful last sentence in the finish makes a better way of wrapping up points.
Expand Existing Quotes
If you already have references or quotes in your paper, expound on them to have a better word count. The addition of quotes supports the ideas you have and flesh them out more in the paper.
Alternatively, substitute existing quotes that are shorter and put longer ones that are relevant to the arguments. Remember to cite correctly as your teachers check this as well.
Give Clarity to Statements
Clarification of essay sentences by using more follow-up statements can also help you to increase the word count. However, this addition should not make the assignment look vague.
Similarly, make statements and sentences that are longer in several sections. After the breakup of statements, give an expansive clarification to each sentence to increase the word count.
Addition of examples

In sections or paragraphs where you have included examples, you can add more to elaborate your points. The addition of examples helps to show your deep understanding of the topic.
In doing so, you will equally add a substantial number of words to your assignment.
Include Diagrams or Tables
In academic writing, tables, illustrations, and diagrams form part of the word count. As long as they are in the main body of your work, they can help to boost your word count and give more clarity. Use these items in your essay if they add vital information.
Do you Include Titles in the Word Count?
All titles in academic writing assignments form part of the word count. Titles and headings within the assignment body are part of the actual text.
Even the words that form the title of tables, figures, or boxes in your work are also part of the word count.
Only titles for endnotes, appendices, and footnotes will not form part of the word count.
The Best Free Word Counter Online
1. WordCounter.net
This is a common word counter that features a keyword analyzer and speaking calculator among other features. It also has a clear sentence length analyzer and is easy to use.
2. Countwordsfree.com
This word counter is a favorite for many writers because it can accept files of any format. Apart from having a text cleaner, it is compatible with most common languages.
It is suitable for analyzing both words and characters.
3. WoW count
This is another free word counter that has amazing features. It counts characters, words, paragraphs, sentences as well as keyword density. Moreover, you can also upload bulk articles at once.