If the assignment setting allow re-submission of assignments, you can re-submit your assignment as many times as possible.
This goes on until the date that the assignment is due reaches. Re-submissions are handled as first-time resubmissions on Turnitin. This means that re-submissions completely overwrite all the previous submission. For subsequent submissions, the similarity report takes 24 hours to be produced.

Ideally, you cannot submit a paper on plagiarism scan software like Turnitin or SafeAssign twice. This is because it will be flagged for plagiarism against the file that was previously uploaded. Turnitin, SafeAssign, and other software store papers submitted through them in a database, which means it will be self-plagiarism if you re-submit again.
However, it is important to note that on rare occasions, there are some papers that are eligible for re-submissions until the set due-dates. After the due date reaches, instructors can allow further submissions.
These submissions are only available to students who may not have submitted any paper on Turnitin. Late submission links are made available for students to use.
Instructors can also choose not to allow re-submissions on the assignments they give. In this case, students are expected to submit final copies of assignments that do not require any corrections later.
Plagiarism is an academic crime that can get you sued in a court of law. Plagiarism is a form of copyright infringement that is prohibited by many institutions. Institutions have imposed tough punishments to prevent plagiarism among students.
Students should avoid submitting plagiarized work to avoid punishments that can affect their academic life. Even if Turnitin fails to detect plagiarized work, most instructors can. Therefore, it is not worth the risk. 
Does Turnitin Save old papers?
Basically, plagiarism scanners like Turnitin and SafeAssign do save old papers in their databases so as to compare with future papers. Once a paper is submitted via Turnitin, it is stored on the students' repository database. It is usually a Turnitin policy to keep all submitted papers in its archives.
This ensures that if the paper is submitted again in the future, Turnitin will be able to flag it as plagiarised.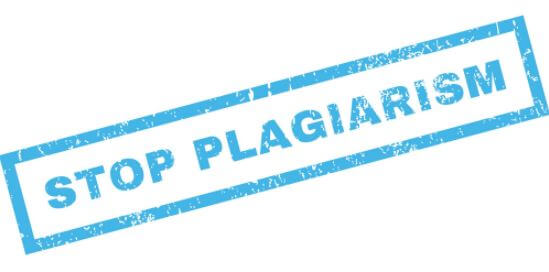 Even if the paper is yours, once it is checked on Turnitin, it is stored on its database.
Re-submitting such a paper will lead to self-plagiarism. The saving of your paper by Turnitin is optional.
You have the right to request back your work after checking it on Turnitin and avoid the work from being stored on the Turnitin database.
All you have to do is to request your instructor to notify Turnitin to remove your paper on their database. Within 2 weeks, your paper will be removed.
Students are usually encouraged not to use this advantage to submit similar work to what they had submitted previously.
Does Turnitin count references
References are usually not counted from automated plagiarism checks. It is suggested that references would result in a very high percent of matching content in the originality report.
There is no accepted rule to a certain similarity percentage that is considered plagiarism.
It is important to note that Turnitin does not recognize every reference format that is used.
This means that Turnitin will not identify every reference list. References that Turnitin can detect artificially increase your similarity index.
This situation can't be changed nor fixed. To understand how and why it happened all you have to do is toggle the setting on and off on your originality report.
How to plagiarize without getting caught on Turnitin
For you to plagiarize without being caught, you have to first understand how Turnitin works. Most scholars refuse to identify Turnitin as a plagiarism detecting software.
Most people refer to Turnitin as a program that compares academic texts submitted by students with a giant database of academic papers, books, and all pages on the internet. Turnitin then shows the percentage of the text that is similar to the text on its database.
It is usually the instructor that determines whether the work checked is plagiarised or not. High similarity percentages generated by Turnitin does not mean that your work is plagiarised while low similarity percentages do not imply that your work is not plagiarized.
Turnitin detects similar texts. Changing the look of any content to make it look different can prevent your work from being flagged as plagiarised by Turnitin.
The following are some of the ways you can to make your work look different:
1. Using synonyms to reduce plagiarism
Using synonyms means replacing words in a text with words that have a similar meaning. This method is usually risky. Some words may be inserted in a text as synonyms and completely change the meaning of the text.
Using synonyms will lower the ratio of plagiarism that the original text would be detected with. You have to be a good writer to use synonyms and avoid altering the meaning of the original text.
This method consumes a lot of time. To test yourself, change at least two sentences and see whether you will achieve your goal.
Other than using synonyms, one can also extend the sentence by adding adjectives. This is a good way to easily reuse old college papers and avoid detection.
3. Use images to conceal similarity
Turnitin does not detect images. Submitting plagiarized work in the form of images will help you escape plagiarism if the work is checked on Turnitin.
Though the images are displayed on the Turnitin originality report, they are not checked whether they are well referenced. Turnitin does not detect the correct form of an image.
Images have to be uploaded to Turnitin in form of documents because Turnitin does not support image upload. Many people argue that this trick will not exist for long.
Turnitin algorithms are being developed day in day out and soon enough images may start being identified by Turnitin.
With the Optical Character Recognition also under development, characters in images may soon start to be detected.
4. Presenting the work as a Pdfs.
Many PDF documents are not checked by Turnitin. Scanned PDFs and PDFs with multiple files are not detected by Turnitin.
For Turnitin to detect PDFs, it must contain highlightable text. PDF in image forms and portfolios are also not detected by Turnitin.
PDFs that Turnitin easily detect are PDFs that are created by the Adobe Acrobat software.
5. Swapping letters
This is considered a very risky method. Once your instructor notices that you used this trick, it hard to convince him that it was not intentional.
There are some letters in other languages that are similar to letters used in the English language. For example, some vowels used in the English language, are also used in the Cyrillic alphabet. These include "a" "i" and "e".
If you change "e" in an English word and replace it with a Cyrillic alphabet "e" the word will look original on Turnitin making the word original while in the real sense the word looks similar.
One can go ahead and use this trick in a whole paragraph or even the whole essay and Turnitin will not detect similarity.
Your text will be 100% unique. This is a perfect way of cheating with work that is not yours as a last resort when you have no other option.
Dos and Donts of submitting a paper Twice
It is important to note some methods that were used in the past to make unplagiarized work undetectable by Turnitin.
One method was changing the sentence structure. This method is no longer effective because Turnitin can detect up to four similar words that follow each other. Changing the sentence structure does not bring much change to your work hence easy detection by Turnitin.
The other method is the use of white words. Using white words involves the use of white-colored fonts to relace spaces in a text. This also helps keep the word count down.
Earlier, Turnitin could not detect white words and viewed work with white words original. The white text in words would make the words invisible to Turnitin.
These days Turnitin works in a way that can display all the words in a text regardless of their color.
The text-only similarity report includes all similarity instances in a paper regardless of the color used by the student. This obviously won't do the student any good. 
The following is an example of how students formulate such tasks: I.went.to.the.shop. (with the periods whited out) OR IXwentXXtoXXXtheXXXshopX.(with the X whited out)