Plagiarism has a lot of definitions. Generally, academic dishonesty malpractice involves copying and presenting ideas that are not your own. 
Thus, when you want to create a piece of work, you must give credit and recognize the people whose ideas you have used.

Referencing correctly will make you escape the plagiarism trap. There are many reasons why students practice this vice.
It can be done purposely or accidentally. Students who want to have an unfair advantage over others can cheat deliberately. Also, lazy students who are not ready for exams can have the temptation to cheat intentionally.  
Lack of proper referencing of ideas, careless class group work, and wrong understanding of questions are some of the reasons plagiarism occurs accidentally.
Is Copying a Table Plagiarism?
Obviously, a direct copy of work that does not belong to you is plagiarism. The same case applies to tables, even if you copy the slightest information from them.
Copying a table is considered plagiarism if you copy and paste the text or the data without referencing the source to credit the original author.
If you use someone's data, you must cite it well. However, it is not plagiarism if you only copy the structure of a table without the text because table columns are not contents that can be plagiarized.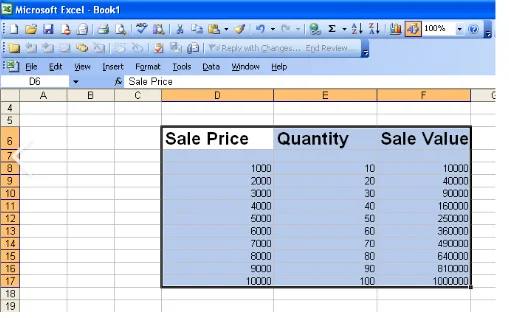 Worst still, if you present a table of content that you have copied from another source, the structure will still appear similar.
Most professors will still view this as a form of accidental plagiarism.
There are class assignments that have a format table. In this case, most students tend to present the content in similar orders or tables.
To avoid plagiarism, you can present your work or context in a different order to appear different from others.
There are many cases where a student or writer copies a table from a particular source and then uses it in his draft.
This clearly indicates that the student has used calculations, words, and ideas that belong to another person in the absence of acknowledgment.
This type of copying without any form of citation or referencing amounts to plagiarism.
A citation is necessary if you ought to lift tables from one source and place them in your draft. Citation and references will act as a form of acknowledgment that the work does not belong to you.
The same case applies to figures, graphics and images that you transfer from unknown sources. Alternatively, always try to translate all the ideas that are on the copied table and present them in your own words.
Incidents that will make you guilty of plagiarism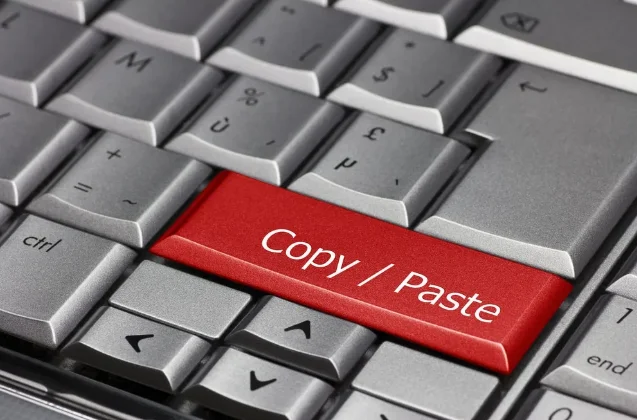 1. Purchasing research or course works from companies. If you use writing companies' services to do your paper, ensure they are credible and will not give you previously done work.
Otherwise, submitting this kind of work as your own is deliberate plagiarism.
2. When you copy texts from books or web pages directly, you must be very cautious to avoid plagiarism.
Ensure you cite the texts and put relevant references where appropriate. The inclusion of quotation marks can also help you to avoid plagiarism.
3. Summarize ideas or sentences from another source while retaining some original words. This act is called paraphrasing and can be flagged as accidental plagiarism. Paraphrasing is good only when you include a citation in the text.
4. Presenting work with tables, graphs, or images without proper acknowledgment from the original source. Using illustrations and tables in your work is plagiarism. If you must, only use the minimum amount of information when supporting an argument.
5. Present your own work that you have previously used. If a teacher or professor has already assessed your work, using it again will be practicing self-plagiarism.
6. When you do group works with fellow students and then present work that has a lot of similarities, it is a form of plagiarism. This type of work is only suitable when all students have a group project. Only accept other students' contributions to group work when you can put the same in your own words.
How to Copy Tables or Charts Well
Copying tables and charts into your own work is quite a challenge. Contents that appear in your work similar to the original source will obviously indicate plagiarism. Acknowledging that they belong to someone else through proper citation and referencing can make you escape the plagiarism trap.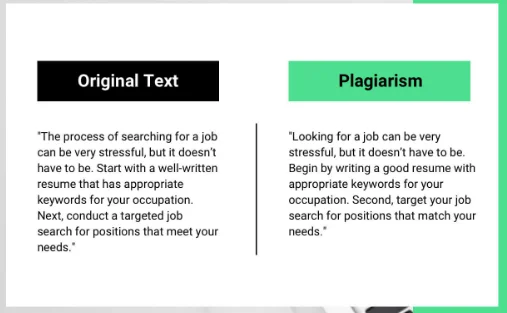 However, all hope is not lost, as there are ways you can ensure tables do not tamper with the originality of the work you are presenting. 
If you copy the tables or charts in their original format, try to change the words and ensure they are your own while retaining the meaning. The same case applies to tables that involve calculations. Copy the tables as images but ensure all calculations are rephrased in your own formula. 
The good news is that most plagiarism tools, such as Turnitin, do not detect images as a form of copying. As a shortcut, you can transfer tables to your work as images.
Some charts and tables feature texts that you can highlight. If you transfer this kind of table to your work, it will show plagiarism. At this point in time, increasing the originality is the only way to avoid copying. You can just copy the structure of the table and avoid the text.
However, paraphrasing texts and changing their structure can help to minimize similarity. Completely paraphrase all words in the table and make use of synonyms to avoid plagiarism.
When tables are not being checked physically by your professor, you can use several tricks to avoid plagiarism. When a professor uses plagiarism-checking tools, tables that are in a Word file are likely to escape the similarity trap. The same applies to tables you place in your work as graphical images.
Nevertheless, if these tables were created in a Word file, they would show plagiarism. The case is worse if you present the tables as highlighted texts.  You can also convert your tables into graphs and change all the wording to your own. 
Is Copying a Graph Plagiarism?
Graphs are very common in academic research papers and essays. With graphs in your work, you can better represent the numbers you want to share with your readers. They are simply visual formats that make it easy for readers to understand paragraphs presenting dense information.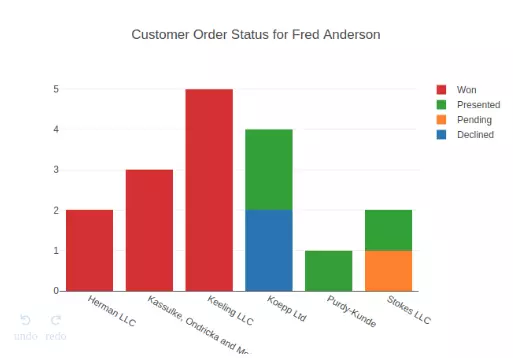 However, copying them in your work may amount to plagiarism if not well done.
Copying a graph without citing the source is considered to be plagiarism. Such practice is plagiarism, even if you copy the graph as a picture or screenshot.
Graphs that are copied from the internet or from another person's work will portray plagiarism in your work. 
They can be in PDF, JPEG, or Word document formats, but copying them is a big risk.
Even more importantly, students should know that today's plagiarism tools can detect graphs that you transfer from internet pages.
They feature strong databases that have up-to-date information. Most professors use plagiarism tools to compare your graphs for the purposes of detecting plagiarism.
A comparison is made with all the other highlighted graphs in different databases to know if there is any form of copying.
If the graphs contain any matching texts, plagiarism will be detected.
Always ensure that you check and understand all the figures, numbers, and illustrations in graphs. Excel graphs can pose a challenge when interpreting numbers.
However, students can use a document inspector to confirm if there are any underlying numbers that will be unacceptable to the tutor.
Is Copying a Chart Plagiarism?
A chart usually has information that belongs to another person. If you copy a chart with all the statistics and information in it, this is plagiarism. You are transferring information that you did not create to your own work.
To avoid plagiarism, show proof of who did the work by admitting through citations and references. This is true even when copying a definition becomes plagiarism because both are sourced from somewhere.