While Turnitin flags copy-pasted content as plagiarism, it does not detect PDF, images, font size, or white words in a file. Use it wisely. Let us explore each of these in detail.
However, if you are concerned about passing, consider getting essay writing services from us. But for today, let us explore what Turnitin detects, to help you make informed decisions.

Can Turnitin check Pictures or Screenshots?
Plagiarism scanners like Turnitin work by comparing text files to determine the similarity of one text to another. For Turnitin to check and detect something, it has to be visible through its algorithm. Therefore, if something cannot be highlighted, Turnitin may not be able to check it.
Turnitin does not check pictures or detect images and screenshots. This is because the algorithm is designed to detect text that is highlightable, and the text in the image file cannot be highlighted.
At the same time, Turnitin does not support images within its allowed types of files. This does not mean that you should plagiarize images.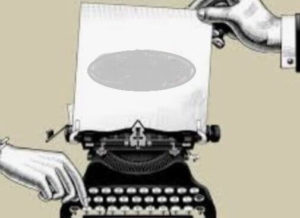 Every time you use an image in your paper that does not belong to you, please give credit to the owner by naming them or by simply creating a link to the actual image location.
Turnitin cannot check plagiarised images. All images in a document submitted to Turnitin will not be checked if they have been properly referenced but they will be displayed in the originality report.
It scans cannot detect the correct text from an image or even detect infographics. Despite this limitation, technology is changing and may be different in the future.
People argue that as technology continues to advance, Turnitin will finally be able to detect copied images. This is because the Optical Character Recognition and the OCR are under heavy development.
There are only a few applications to date that can detect characters from an image. This is despite the type of image. Some students copy charts as images but it is still plagiarism of copying graphs in such a manner.
Students who use images to plagiarise should be worried because Turnitin algorithms are always changing and the technology is getting more and more sophisticated day in and day out.
Turnitin does not check YouTube but text Description
Turnitin does not check similarity against Youtube, because videos have no highlightable text. the only thing from Youtube that Turnitin can check and detect is content posted on YouTube as the description or transcripts for the videos. It should be noted that some users post transcripts for their uploaded YouTube videos just below them.
Therefore, copying information from these videos may get you into trouble. Content from many videos on YouTube cannot be flagged as plagiarized by Turnitin.
This is if the video only exists on YouTube and no texts or manuscripts from the video are uploaded to other sites.
One, therefore, can use such videos to trick Turnitin. It is risky because other writers might have used the video and the content may be on the Turnitin database. Citing from YouTube is not considered professional as citing from other sites.
Can Turnitin check PDF Documents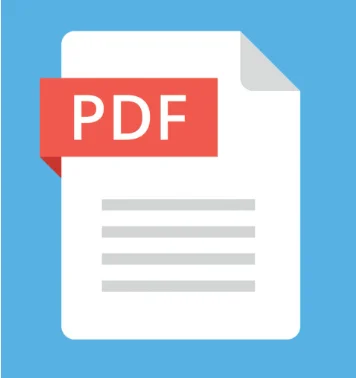 Turnitin does not check PDF documents to scan for plagiarism. This is because Turnitin systems do not accept PDF files since they do not contain highlightable text.
For Turnitin to detect pdf formats, they must be the highlightable type. Therefore, for pdf files to be accepted by Turnitin, they should contain highlightable texts.
If words in a file cannot be selected, then Turnitin will not accept the file.
Examples of files that cannot be highlighted include scanned files, usually images. Documents containing multiple files may also not be accepted by Turnitin.
Documents should be of a single detectable file. Files created by other software other than Adobe Acrobat are not detected by Turnitin.
Users must submit pdfs created from this software for easy detection. Turnitin also does not detect PDF image files, forms, and portfolios.
In this case, users should consider these factors before submitting any type of work to Turnitin for plagiarism check. All submitted pdf files should be less than 100 MB with less than 800 pages and have a minimum of 20 words.
Does Turnitin check the font size?
Turnitin does not check font sizes. What Turnitin compares is a group of words in a presented paper with content checked before available in its database. It also compares the work with every page available on the internet. It provides a similarity report to confirm instances of plagiarism.
Turnitin also highlights the sources of the information found. Changing the font of your essay is an old trick that Turnitin is not nor concerned with.
Change in font size is only noticeable to instructors. It depends on the instructor's keenness when marking your paper. Take the following example. Your instructor has given you an assignment of a certain length either in pages or words.
The instructor is likely to know the number of pages the words provided using a specific font size should reach. If you increase the font size, you will attain the number of pages needed but the words will be less. This is easily noticeable by any instructor.
It is not worth it trying to dupe your instructor with cheap tricks. Just follow the instructions given effectively. If your instructor has started using Turnitin, you don't have to worry about Turnitin detecting font size. All you have to avoid is plagiarism.
Does Turnitin detect white words?
Turnitin does not detect white words. However, using white words makes your work unpresentable and cannot be used for submission. Many people believe that they can cheat Turnitin by replacing spaces in their work with white-colored font characters to keep the word count down.
They also believe that this will benefit them by masking copied material. It is somehow to them a very creative way to fill all the spaces between words with white text and make it invisible. This trick will not go unnoticed. Turnitin works in a way that it displays all the words in a text regardless of their color.
The text-only similarity report includes all similarity instances in a paper regardless of the color used by the student This obviously won't do the student any good. This is one of the Turnitin misconceptions that do not add up.
The following is an example of how students formulate such tasks: I.went.to.see.her. (with the periods whited out) OR IXwentXXtoXXXseeXXXherX (with the X whited out).
One should note that Turnitin's Feedback Studio works so that papers that appear to have these whiteouts are immediately rejected due to their unusual word lengths.
Students, therefore, should use this trick at their own risk knowing that there is a high probability of getting caught. Students should avoid forgetting tricks and write original work to beat Turnitin.
Get an Original Essay Today!
Are you burdened by homework, and you need a little help? Let our experts help you with it. We will deliver quality essay and papers for you – Timely and as per your instructions.
To learn more, watch the video here
Check more on if Turnitin detects old papers and learn what to avoid during such a time.