Essaybot and EssayTyper are AI essay-writing tools that generate essays. While they are fast and inexpensive, they are not as good as you think. In this review, we explore whether Essaybot or Essay Typer is legit. Do they offer legal services, and can you be caught using them? Let us explore this.
Before we proceed, it is good to note that we do not recommend using Essaybot as it is not the best. Typically, Essaybot gives essay writing assistance to users and other subject authors.

If you need professional essay help, get cheap but quality essay writing services from legit and expert human essay writers who studied the exact subject that you are taking in school.
When you use Essaybot, any writer or other social media influencers can write and publish or promote content within minutes, unlike manual taking hours and days.
How Essaybot or Essay Typer Works
The Essaybot and Essay Typer programs use modernized technologies that are highly individualized and automated. At this point, it does not involve human input to produce content, although the user has to countercheck want the bot wrote and make a few edits if possible.
Before using the Essaybot or Essay Typer, you begin by assigning it a title or a topic. Consequently, the Essaybot will gather the information from essays in common and articles in line with what you typed in the search bar.

The user is responsible for selecting an introductory paragraph the bot now paraphrases to prevent plagiarism and maintain the tone. You can proceed with other paragraphs that fit into the document.
Whenever you have a challenge in creating beginning or ending sentences, the Essay bot will create avenues for creating sentences that will become paragraphs and fill the whole document.
Once the AI completes scanning the article, it will evaluate the document to establish grammatical and spelling mistakes. In addition, it will generate a citation page from its database sources.
Is Essaybot or Essay Typer Legit?
Like Essay Typer, Essaybot is a legit website that provides users with a legal AI-powered tool to generate essays from a collection of online sources.
However, the service is not worth it if you seek an essay to submit because the content is plagiarized. You will be caught if you use Essaybot to generate essays for your assignments.
From a basic standpoint, it is a legal website with a valid service. Essaybot is legal due to the following reasons:
1. Terms of Service
Essaybot is legal because it implements its terms and conditions on its website. The user must agree to those rules before publishing the content generated by the Essaybot.
Furthermore, it states the disclaimers to save the company if it faces legal consequences. Essaybot is legit and legal because it is a registered company and operates within the existing laws.
2. Copyrights
Remarkably, it does not plagiarize content hence making them original and unique. The Essaybot will transfer all copyrights to the user according to the copyright laws. That makes the customer the sole owner of the product and complies with the rules concerning teaching.
3. Promotes Originality and Flow
Using Essaybot does not fully guarantee originality, as some of the essays generated by this writing tool cannot meet the plagiarism threshold. It becomes your responsibility to make it original and unique. 

Then again, this AI writing tool processes its content from multiple pages on the web to develop sensible and organized content that addresses the needs of your topic. 
It can proofread and eliminate all grammatical and spelling errors and structure the essay rightly.
4. Delivery and Support
More significantly, Essaybot is excellent at meeting deadlines by creating your content within a few minutes. This website claims it has contacts to seek support if you need any clarifications concerning its services.
The site has efficient customer support care where you can call anytime to access their service.
Can you be Caught using Essaybot?
You will be caught using Essaybot if you submit the resulting essays as homework. Educational institutions use plagiarism scanners like Turnitin and SafeAssign to detect copy-pasting and light paraphrasing.
The teacher can also catch you by reading an Essaybot essay because it is not logically organized and has grammatical errors.
In addition, there are special tools that can detect AI-generated content and establish its credibility. Such tools as GLTR (Giant Language Model Test Room) can detect a particular piece generated by AI through its algorithms.
GLTR can distinguish between the text generated by non-expert readers and human-written text. The tool has a powerful algorithm that uses statistical word distribution in the texts and identifies differences.

No, it is difficult to catch you by presenting an Essaybot-enabled paper as long as the document lacks plagiarism. That is because the machine paraphrases the content it finds suitable for your essay topic.
Why Students Use Essay Typer or Essaybot
Quick Delivery
As indicated above, Essaybot is an essay writing assistant backed by Artificial intelligence to help maximize time and organize a research paper. If you are operating under strict deadlines, these options can save you from agony.
For instance, a paper that could take one day or weeks may only need a few minutes of processing before you get the correct version to suit your needs. You will not encounter situations where you struggle to beat deadlines.
As a way of doing their Research
Essaybot can offer you an inspirational source when given the title. The tool indicates sentences to paraphrase and generate the content using AI ability. The user does not experience any trouble finding research sources meant to create the content.
This essay writing tool can identify suitable research sites and enrich your essay with correct and convincing arguments. The bot can reach out to millions of sites on the internet and craft a good essay without much input from you.
To Plagiarize their Work
The Essaybot runs its generated content through various plagiarism checkers like Turnitin and eliminates all plagiarism concerns.
In other words, you rarely encounter plagiarism challenges while using Essaybot since making it 100% original promotes the paper to be authentic.
Plagiarism is one of the vices that can lead to harsh penalties, such as rejection of your essay or suspension.
Your paper becomes relevant and authentic if it passes the plagiarism report and indicates that it is at less than 5% safe levels.
Citation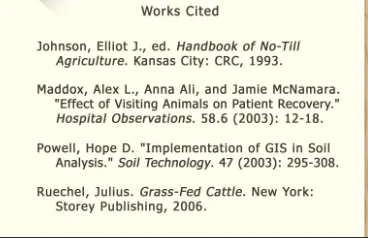 The Essaybot operates under an automated process thanks to its citation finder. The role of the citation finder enables it to get your citation effortlessly.
Remember, an essay paper is never complete without performing proper citations. 
More importantly, this bot will provide the bibliography by specifying the user details for creating the essay.
Moreover, it comes fully formatted in the agreed formatting styles and allows you to present it without carrying much worry. However, you must countercheck everything to establish that the tool did excellent work for you are not.
Writes Topics Automatically
Once you assign Essaybot a title, it will research and generate the content automatically. The Essaybot can rewrite the content to ensure it passes Copyscape checks.
Furthermore, Essaybot will produce unique words by paraphrasing the words or using synonyms to escape the plagiarism trap.
Why AI is not the Best to Write Essays
Easily Detected by AI Detectors
Due to technological developments, programmers have tools that can detect AI-enabled texts.  If the institution has such software that can identify such texts, it will disadvantage any student who uses Essaybot to create an essay paper.
The best practice is to use Essaybot as an inspiration to write good content. Later, you must include your input and refine it to appear original and unique always.
Can be Flagged for Plagiarism
Not all content generated by Essaybot could be 100% plagiarism-free. The user has to countercheck and ensures that the traces of similarities are no more. Such requires that your input is vital in making the paper appear unique.
Deprives Student's Writing Skills
The software will deprive the student of analytical skills in thinking and crafting content that promotes versatility. The software makes the student remain dependent on machine input to create an essay which is not acceptable.
Best Alternatives to Essaybot or Essay Typer
If you fail to use Essaybot, you can use some alternatives as indicated below:
Conversion.ai
Such can create copies using artificial intelligence. This tool assists copyrighters and internet marketers in breaking writer's block. AI, also known as Jarvis, can still write Facebook ads and send marketing emails effortlessly.
Writesonic
One can always involve this software when you desire to create high-performing landing pages. Furthermore, this software can write great product descriptions, blogs, and ads within seconds. 
Once you assign a topic, it will generate the correct content to suit your preferences.