Chegg is a popular study tool that enables students from high schools to colleges to do their homework effectively. More than 7000 colleges in the United States use this online tool to enhance the educational needs of their students.
Chegg comes with strict standards for all academicians. For instance, it follows professionalism in hiring its tutors who provide correct solutions to all questions posed. It provides efficient services to the increasing demand of its subscribers.

We can evaluate the reliability of Chegg through the following areas:
1. Textbooks
Owning a textbook can be hard for the lives of struggling students. The cool thing is you can seek refuge in the Chegg program, which has your needs covered. This platform boasts a large inventory of books that cover many subjects of your study.

All you need to do is to type the book title or ISBN and search. Once you find the most appropriate book for your study, you encounter two options.
You can either buy or rent it. Remarkably, you will get these books at an affordable price.
Chegg is a trustworthy and respected book vendor where you can rent or buy your preferred book.
If you are buying, it could take a short duration before you have it at your disposal. Precisely, it only takes seven days to receive a book. The most attractive thing about this deal is that the user gets them at an affordable price.
If you are through with it, you can still decide to resell this digital book; hence it will not be a loss.
Sometimes you may not have all the money to buy a particular textbook. About that, the rental option can still serve you well. You can rent it and exhaust its resources before the duration expires.
As such, you will still gain the required knowledge without going through the hassle of buying a brand-new book at a higher price.
Chegg sells, and rents are the standard books you will use to update your knowledge concerning your course. We term them reliable. Furthermore, Chegg has the largest offer of different reading materials to suit all your educational needs.
2. Tutors
Chegg has a team of tutors who can handle any issue concerning a particular topic. These reliable tutors are knowledgeable about a subject area and will offer you the right solution to your query.
The student will begin by submitting the question after browsing through tutor profiles. If you desire to have tutoring lessons, you can subscribe at $ 30 per month. Tutoring of students takes place in two forms; videos /chats or calls.
The visual lesson begins with where the student and teacher use a whiteboard during lesson time. The lesson only takes place for 60 minutes. You can take the lesson at any time, depending on your availability and agreement with your tutor.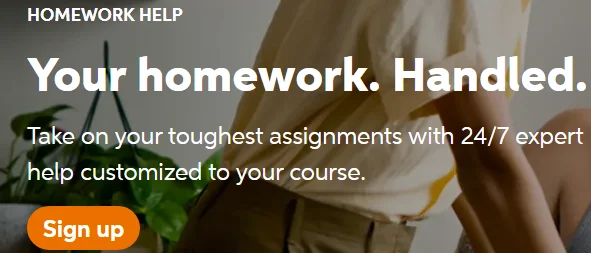 Using Chegg tutors is not cheating as they uphold the ethical standards of the teaching profession.
Although it is a study site where a lazy student can abuse the privilege, they advise the student to avoid copy-pasting their content to do their homework.
Chegg understands the implications of academic plagiarism.
Chegg tutors are reliable because it hire them through a rigorous process. The site follows a strict process of hiring only experienced tutors who meet all the college requirements for tutoring experience.
Before the site accepts you as a tutor, you must undertake several tests to ascertain your value. 
Chegg tutors are always available at all times throughout the day and night. You should not worry if you are operating on a different timeline. What you should do is to harmonize your availability with the tutor and have your lesson go through.
3. Answers
Chegg's answers are reliable because the tutors follow the ethical standards of answering them professionally. All references for your answers are as per the curriculums of your educational systems.
Additionally, Chegg has question-and-answer sessions for students and teachers. When you pose a question, you will receive your answer before it is too long. Thirty minutes is the waiting session before you have your solution.
Another program is the math solver, where you can take a photo of your question and send it to get the solution.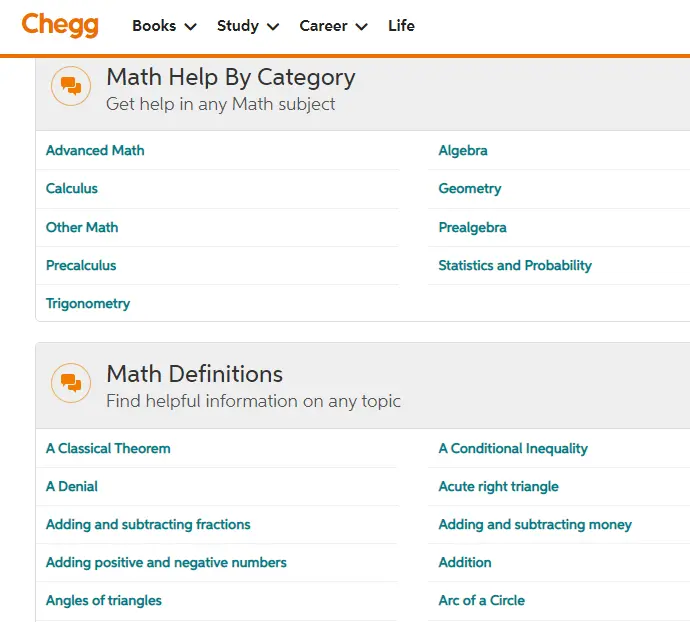 The tutors use standard textbooks to research questions to your answers.
These experienced tutors will do thorough research before they give you the correct answer as you asked them to do so.
You can get your answers via live chats or receive them via email or video.
The tutor ensures that they send answers that have the facts that can broaden your knowledge concerning that particular topic.
Another advantage that comes with Chegg is that you can also access their answers for free.
If you do not have the money to subscribe to its plans, you can take advantage of the four-month free trial to access its services for free.
As such, you can access the tutors and benefit from the answers that they will offer you when you ask concerning a particular issue.
4. Cost
Chegg is a popular program that tackles care of your educational needs to upgrade your skills and knowledge. When you go through their resources, you will gain confidence in passing your exams.
It is the pricing of several plans that is affordable. There are two study plans. One goes at $14.95 per month while the higher one price at $ 19 per month.
The latter has more features that you can employ to gain more knowledge and do your homework or pass exams.
5. Legitimacy
Chegg is a reliable platform for both tutors and students because it is a legal entity. This site complies with the law concerning educational fraud. For instance, it does not promote cheating in schools and colleges.
Its objective is only to educate and empower the student with the right knowledge to do homework.
Chegg is a known platform with a physical headquarters in the US. It does not violate the educational policies of schools and colleges throughout the US. What you ought to do is to use its resources responsibly.

Suppose the school or university suspects that the student took their answer from Chegg and copy-pasted it to pass the exam. In that case, Chegg is available to provide the necessary details during the investigations.
Chegg provides the details of the student on suspicion to the institution to aid in the investigation. If the student happens to be guilty, then the institution is free to take the necessary action as per its rest policy concerning cheating.
Chegg is a professional body created to promote knowledge all over its subscribers while upholding study ethics.
6. Rating and Popularity
Chegg is among the most popular sites in the world that promote knowledge to thirsty students. Millions of students and teachers use its resources worldwide to get the correct skills and knowledge, especially when researching specific concepts of their studies.
Many people like this platform because it bridges the gap better students and teachers at their respective institutions. It provides virtual help to that student who is researching for the correct inspiration to do the homework.
It gives hope to the discouraged student struggling to get the right materials to handle an essay.
By meeting the needs of the user effectively, Chegg becomes the most reliable platform to handle your educational needs in nearly all the subjects of different courses that are available in many institutions.
Lecturers and students should embrace it to gain from its offers at the lowest costs.