Plagiarism can be a form of cheating since it involves the breaking of some exam rules in college. The consequences of plagiarism are severe and can completely ruin a career or academic progress.
These consequences are high, but some escape them by purchasing college essays online, which works for them. But is plagiarism really academic stealing?

Ideally, plagiarism is considered to be cheating because one gets content, text, or answers belonging to other authors crediting them. It is cheating because it breaks the academic integrity rules of a university.
Copy-pasting is cheating since the offender gets an undue advantage over other students in college.
It is unethical because it involves taking other people's ideas and presenting them as yours. In line with this, many schools and colleges are against such practices, whether deliberate or not.
Why Plagiarism is Considered Unethical
We consider plagiarism as cheating because the offender will be stealing another person's intellectual property. In addition, it is an unethical practice because the same offenders want to benefit from the approach.
Plagiarism is cheating because you will be using other people's materials without asking for permission. However, it could be genuine if you cited the information to let the professor interpret it as not yours. You only need to credit the author for such inspiring words in your assignment.
Plagiarism Penalty in College – Consequences
1. It Destroys Student Reputation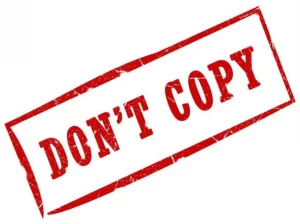 If a student is guilty of plagiarism at school or college, it can lead to suspension or expulsion.
Some colleges even bar such a student from entering their compound because they treat plagiarism seriously.
Most institutions use an academic integrity committee which they involve in policing the students.
Equally, some schools will suspend a student for this violation. When repeated; then, the same student will face expulsion.
2. Destroys Academic Reputation
When you are guilty of plagiarism, it forms the beginning of ruining your academic career. You may lose the privilege to publish it, which is a vital aspect of your academic career.
When you cannot publish your work in the journal, it implies that your academic career is on the line. While plagiarism is not a crime, it definitely unacceptable as it affects your academic credibility.
3. Destroys Professional Reputation
Important to realize the consequences of plagiarism may follow you throughout your life and your career. It happens regardless you are a politician, a business person, or any public figure.
You are likely to get fired from your position, or the administration may ask you to step down from your present job.
If you are a public figure, it implies your name will suffer a bad image. As such, you will meet challenges excelling in your career.
4. Monetary Repercussions
When you plagiarize someone's ideas, you are likely to meet stiff penalties if the court finds you guilty. It happens in research, reports, news, and articles.
Suppose the author decides to sue the plagiarist, it could be possible for the same author to be granted monetary restitution.
In the same vein, suppose the student stole some materials from a journalist's articles. Then the student may face court action. If found guilty, then the offender will pay some monetary penalties.
5. Legal Repercussions
The consequences of plagiarism legally could be severe. The cool thing is copyright laws are absolute. It is an offense to use another person's ideas without citing them well.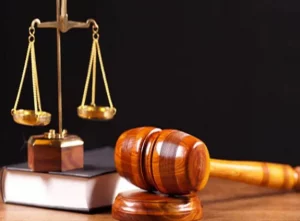 If such a case happens, then the author is free to sue the plagiarist.
Similarly, some cases of plagiarism could be criminal offenses hence landing someone in prison.
Those who are prone to plagiarism issues could be authors and journalists.
If you write frequently, then ensure that you avoid this error.
6. Harms Educational Establishments
When a specific college comes in media exposure over plagiarism cases, then the reputation of that institution goes down.
Plagiarism will damage the image and the credibility of that institution. As such, it will harm the academic stakeholders.
Since we live in a tech-savvy society, information can flow faster through social media or other channels. It is not possible to hide such information.
7. Economic Consequences of Plagiarism
Indeed, there is a direct connection between plagiarism and the economy. Plagiarism will devalue the degree that the student holds.
The results will not add any value to the economy since the student will lack enough skills to handle given tasks.
Those graduates who got their degrees through plagiarism cannot think critically. They lack problem-solving skills and commercial awareness concerning their career. In the process, it ruins the economy because there is no value creation from such a person.
Is it Plagiarism If You Cite?
Ultimately, it cannot be plagiarism if you cite your work correctly. By citing, you will be communicating to your audience that the quoted work is from someone else's. It implies that you only used such information to inspire your research.
When you cite, you will be giving credit to whoever wrote such works. Citing makes your research credible. Also, we cite if we are unsure about the kind of information we are using. The cited work makes your work safe and free from any legal action.
What To Do When You are Caught Plagiarizing
1. Know the Repercussions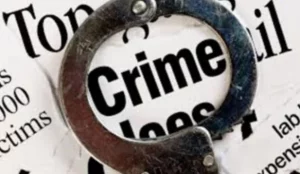 Occasionally, through human error, you may plagiarize your work unintentionally. Since we are human, you may end up plagiarizing your work by not citing your materials properly.
If caught in the mix, know that the consequences may be severe.
When you know the repercussions of your actions, then it is easy to frame a response that will get you off the hook. The secret lies in having the correct facts to help you to convince the panel that you are not as guilty as charged.
2. Avoid Writing a Defensive Response
However innocent, it is not reasonable to write a defensive response to your professor immediately. It may provoke the instructor to reread it and form a solid case against you. It could be okay if the professor could give you a light punishment without your defense letter.
But, when you write a defensive letter, it may push the professor to press the wrong buttons. Alternatively, the professor can opt to forward your case to the administration for more charges.
Since the professor has your paper, he may look to find more charges that can lead to your suspension. A defensive piece is a sure way of ballooning the problem.
3. Use a Gentle Tone
You can opt to use a non-defensive tone when the professor calls you to explain why the content of your paper have plagiarism. Keep in mind; it is not professional to admit in writing that you participated in plagiarism.
You are free to respond in a manner that suggests you are guilty without confronting. Also, ensure that you remain tight-lipped without escalating the issue to others. You can use gentleness to win the favor and get a minor penalty.
4. Respect and Comply
You can opt to respect the decision and participate in the process. When you respect the verdict, you will be demonstrating your contrition. It can only worsen if you try to outsmart the system by escalating since it can attract harsh penalties.
Ensure that you perform any given role respectively. For example, suppose the professor summons you. Ensure you honor the appointment.
5. Avoid Pretense
When your professor gives you an assignment, he assumes that you know how to cite. Do not provide a lame excuse that you did not know how to cite.
It is vital to refer to your coursework since you will learn about it before using the information.
6. Figure Out the Process
When you are guilty of plagiarizing, you must figure out how to free yourself from the mess. Such cases are expected in college, so it is essential to get inspiration from past issues.
Understand the experiences of the past victims. Alternatively, you can inquire about the best advice from them as you begin to prepare your defense. 
It will help you to know what to say when you are guilty of the same offense. The past victim will help you to know how to overcome pitfalls and become free.