You have already been warned about plagiarizing and its consequences. But, can you write on a topic without reading what other people had previously thought or written on the same topic?
Probably not. To write your work, you will need to read ideas from others before you. For this reason, you need to understand and practice how to plagiarize successfully.

It is confusing how many students are plagiarizing in the academic world, while at the same time, a more significant number is getting away with it.
If you want to avoid these questions, feel free to buy original college essays that are not plagiarized. However, if you want to learn to plagiarize without being caught, read on.
Defining Plagiarism
According to Merriam -Webster dictionary, to plagiarize means "to steal and pass off (the ideas or words of another) as one's own: use (another's production) without crediting the source.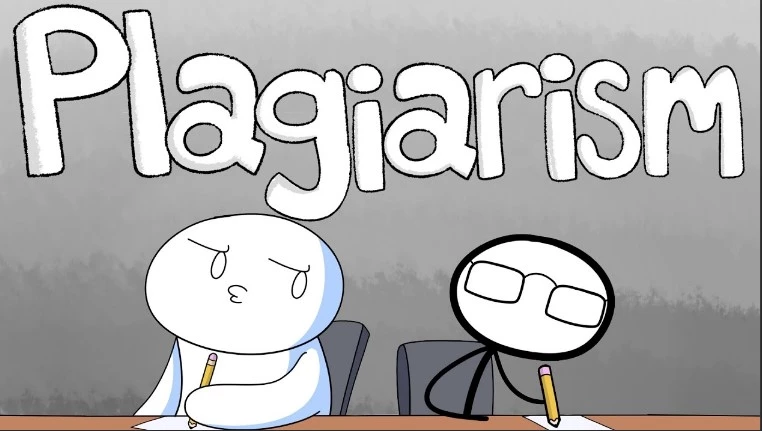 It also means" to commit literary theft: present as new and original an idea or product derived from an existing source."
In simple terms, Plagiarism is using someone's work and presenting it as your own without attributing or citing the sources.
Students copy other people's work for various reasons.
Always remember when your paper is found to have plagiarism, you are bound to face the consequences.
Some of the consequences of plagiarism include;
Being given a failing score on your paper
Being suspended or expelled from your institution
You are being given a transcript that is black-marked with plagiarism, ruining your academic career pursuits. It comprises your integrity.
Despite the consequences of plagiarizing, the rewards of the same are inevitable.
Rewards of plagiarizing
It saves you time and leaves you with enough time to attend to other things. You can be able to work on your part-time or full-time jobs.
It assists you to get higher grades without doing all the hard work if it's that easy.
Students' class work take-up much of their time, yet they need time to engage in other social engagements.
For this reason, they see plagiarism as the way out. While writing your paper from various sources, keep in mind what your teacher looks out for in detecting plagiarism.
In this article, we will discuss how you can plagiarize adequately and effectively.
How to Plagiarize and not Get Caught
There are tons of readily available information on how teachers can detect plagiarism but little information that helps students to trick the system and get a grade.
You can plagiarize successfully and get away with it if you cite your sources very well, paraphrase the content professionally, or rewrite what you copied. You will also not get caught plagiarizing if you just get the idea and not the content. But if you copy the content, be sure to use quotations, and you will escape.
To write any of your papers, you will read articles and journals from other authors. The critical thing is knowing how to share whatever you have read without copying and pasting.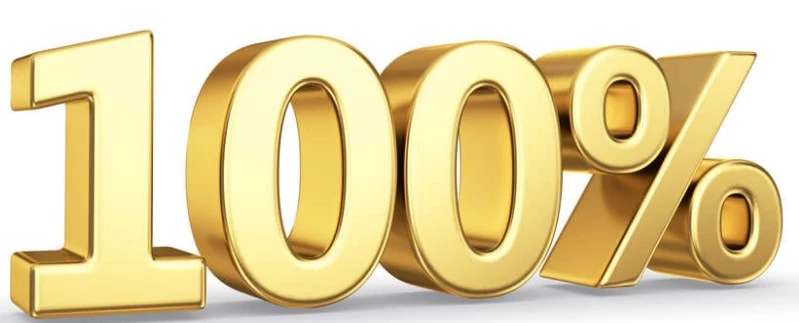 Attaining information from other sources adds weight to your content. Learn and understand how to weave information from external sources to add authority to your work.
Don't be seen to misrepresent the source's thoughts and ideas as your own.
Follow the following when writing your paper to ensure you are not caught with plagiarism;
1. Cite your Sources
For your research, you will consult tons of other people's work. This can be from books, journals, websites, videos, and magazine articles. Please keep track of it all.
Remember that not all those sources should be quoted; some are not worth mentioning. When citing, consistently use the style indicated by your teacher. The following is what should be cited;
Cite your own work. To avoid self-plagiarism, cite work you had previously published or submitted and used in your recent work.
Cite ideas or words that are not your own taken from another paper.
Common knowledge or facts are not referenced. Similarly, the scientific evidence you compile after doing your tests should not be cited.
2. Paraphrase and Quote
Paraphrasing means using your wording to discuss and explain something from another source, while quoting means copying word-for-word from your source.
When quoting, you introduce using your own words showing attribution and quotation marks to indicate the quoted phrase.
When paraphrasing, restate and condense the author's message. Add your ideas, arguments, and interpretations. Continue to change the sentence structure and order of information.
Paraphrasing is preferred over quoting, especially for longer passages. Your ideas are dominant when you paraphrase.
It is necessary to quote when;
You prefer to maintain the style and authority of the author
You are giving a definition derived from the original author
When rephrasing the original text would make the text lose its meaning.
3. Present it as your Unique Idea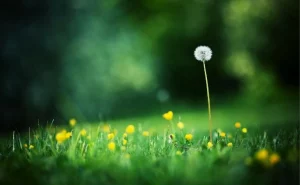 To present your idea from the information you have gathered, you must have come up with a straightforward topic.
A logical topic assists you in effectively compiling all the data collected and presenting it as your idea.
By copying the topic and not the direct content, you plagiarize successfully without being caught.
The extensively plagiarized part of a research paper is the literature review section.
4. Use Plagiarism Checkers
There are numerous plagiarism checkers available either for free or to be paid for. A checker scans your work, looking for borrowed content.
Most of these tools highlight the specific parts that have been borrowed. This allows you to change the structure and style used or paraphrase the plagiarized content.
There are several plagiarism scanners you can use. Some are free. Read our guide on Turnitin alternatives to know how you can get a scan at low or no cost.
5. Using a Rewriting Tool
This is a relatively new but very effective method of copying content but not presenting it as it is. It involves creating unique text from the already existing content or points.
An effective old-school way is to manually rewrite the content and turn it into unique text. However, why do it when there are tools to do it and even better?
An example of this is an article rewriter. With this tool, you can rewrite text and get unique content that will not be flagged for plagiarism. Check it out.
How to get away with Plagiarism
The most unusual way your teacher will use to detect plagiarism is by looking at your writing style and how well you understand the content of your research paper.
To start with, if you used an essay mill to write a paper for you, and the site is fond of using big words and long sentences.
You will be caught if you are fond of short sentences and simpler words during your regular classwork. To beat this, ensure you order your work from the same site.
In addition, familiarize yourself with the site's writing style and practice the same with your regular classwork.
Some teachers start by giving their students smaller writing assignments before giving them major ones. By then, they have already studied each of their students' writing styles.
Secondly, after you receive your written work from the essay mills, seek to understand the content. You might be caught off-guard when asked about something you've written in your paper, and you don't know.
Excuses to Give when Caught with Plagiarism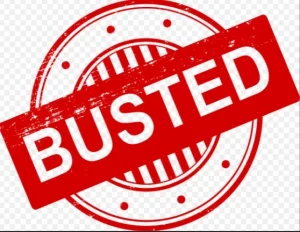 Writing, whether for academics or journalism, has always been connected with plagiarism.
According to how plagiarism was done, either accidental or intentional, the following phrases can be used as an excuse;
It was a Misunderstanding
This phrase wins when facing accidental plagiarism. This is the most effortless statement to give to cover for your shortcomings.
It is the definition of "I didn't think whatever I was doing is wrong." It could cover if you omitted a citation or dealt with the confusing self-plagiarism matter.
2. The Force of Nature
Usually, people shift blame from themselves. This is simply saying, "It wasn't me it was…" excuse. Students have a lot to blame, from having lots of classwork to attend to, to their fellow students and their games.
And the list goes on. By using this phrase, you are projecting that something else made you plagiarize.
3. Admit as an honest mistake
Admitting a mistake eases tension and offers an opportunity to rectify the mistakes. Nobody can be free from accidental plagiarism, even a professional editor.
Plagiarism is presented in two ways, either by doing it knowingly or unknowingly. Whichever stripe you are on, admitting your mistake could at times, save you.
However, if it does not work, talk with your faculty. Remember, while copying is not a crime, plagiarism is punishable by universities because it breaks their integrity rules.
4. It was a Mistake
When caught, many people like to shift by saying it was an error that happened. Sometimes it might be true, like when you wrote a passage you copied from a source but forgot to put the quotation marks.
However, the same might not apply when you have copied a lengthy selection or an entire article.