What is Proctortrack? Proctortrack is a remote proctoring solution that uses artificial intelligence and automation to provide proctoring in online testing settings.
It is always checking the identification of online test-takers and identifying and preventing academic cheating.

Also, sitting on top of the Learning Management System (LMS), allows educators to continue working in the LMS while also providing an additional layer for their exams.
It enables them to verify the student taking an exam or ensure the integrity of an online assessment and examination process, especially in programs with external accreditation bodies.
How Does the Proctortrack Work?

Since individual instructors evaluate all proctoring data, educators decide on academic integrity. The educator can use Proctortrack to define exam criteria, evaluate testing sessions, and approve successful exam attempts.
After creating a test or exam in the LMS, the faculty member can enable Proctortrack and configure parameters like permitting books or calculators, allowing note-taking, restricting copy/paste, or whitelisting desktop apps.
It accommodates individual students by setting different criteria, other applications work differently and uniquely.
The candidate receives a prompt to install the Proctortrack app prompts when they are ready to begin the exam. Proctortrack performs a short identification check after installation and then begins recording the exam session.
Proctortrack uploads any captured data after the exam for evaluation for potential irregularities. Instructors can evaluate any flagged sessions after processing a test session.
After reviewing test attempts, the instructor can authorize each testing session and confidently issue grades to students via their LMS.
How Does Proctortrack Detect Cheating?
As previously stated, examiners employ proctoring software to monitor candidates' activities that may indicate cheating on an online exam. Proctortrack does not determine whether or not a student has cheated.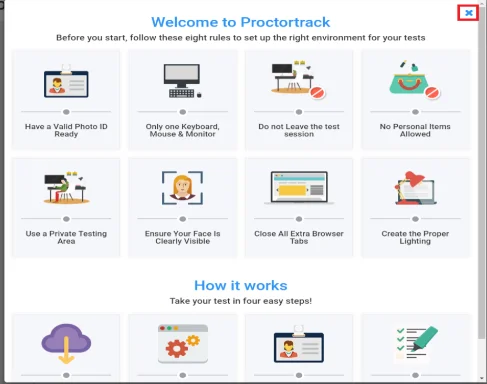 The software monitors and records the microphone, webcam, keyboard, and desktop feeds before using algorithms to determine the problematic activities.
During proctoring sessions, Proctortrack keeps an eye on:
Movements of your eyes
Your webcam's video stream
Everything visible on your screen
The volume of your surroundings' audio
The identity of the person taking the test
Hardware devices that are attached to your computer
Any programs or processes that are now executing on your system
However, the software does not use your computer to view or read personal files or monitor your web browser history.
The academic integrity policy at each university determines exam rules and which behaviors are considered cheating.
The following are the default exam terms:
• Do not use multiple monitors, keyboards, or mouse
• During the exam session, do not eat or drink anything
• You don't look away from your webcam during the exam
• When reading notes, don't glance away from the screen
• During the examination, do not cheat or seek to fool anybody
•You can't let anyone else use your password-protected exam or computer
• Do not imitate another candidate or have someone else impersonate you
• No aspect of the test should be photographed, printed, or screenshot in any way
• Do not leave any other software or web page open that is not essential for taking the test
• Do not converse or communicate with anyone using a mobile device or any other manual or electronic media
• Take tests in a crowded environment. Students who are distracted by others while taking the test may be disqualified
• Unless the test instructions specifically specify otherwise, do not write notes or calculations on your computer or paper
The program will then highlight any odd behavior for the Professors to see or determine if there was cheating.
Can Proctortrack Detect the Following on Your Computer?
1. Phones
The software keeps track of any unwanted smartphone usage. Also, its mobile app is utilized to do a thorough room scan to provide genuine test environment security.
2. Other devices
Can recognize other gadgets, including wearable devices. Any unusual changes in a student's physical conduct are detected and recorded. The program tracks the candidate's eye and head movements and the audio feed.
3. Copy-pasting
The program can restrict copy/paste/print options, blacklist unauthorized websites and URLs, and flag any screen capture attempt.
4. See your screen
The tool can identify irregular or abnormal activities of your screen, including screen mirroring.
How Students Cheat Proctortrack During Exams?
1. Impersonation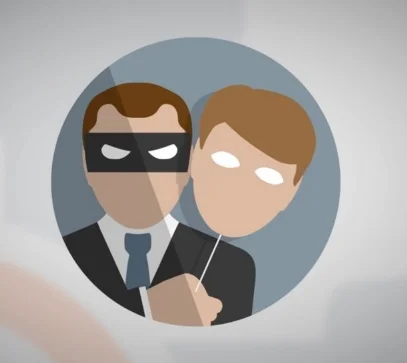 It is the act of hiring or having someone else take an exam on your behalf. This isn't a new ploy; it has been used in standard exams for years.
The dangers are significantly greater with online evaluations.
Impersonation can occur at two points during the exam delivery process: before and during the examinations.
Students give the imposter their login information before the assessments. The login information varies based on the software.
However, the online proctoring software deploys advanced authentication features such as biometrics or facial recognition technologies making it nearly impossible.
During the exam process, impersonation can take numerous forms. One tactic employs resources like virtual machines to provide remote access to imposters.
2. Using Advanced Software and Tech Gadgets
During high-stakes tests, students can use micro-sized Bluetooth gadgets. These are popular because their small size makes them almost undetectable. Furthermore, many high-tech gadgets on the market can assist candidates during an online exam.
The following are some examples of smart devices that can assist test-takers in passing web-based exams:
Micro-sized Bluetooth devices are also popular among students during high-stakes exams. The fact that the size is so small makes it practically undetectable to catch the student.
Not only this, there are tons of high-tech devices available in the market that aid students during an online exam. Some Smart devices that help the test-takers get through web-based exams include:
• Screen Mirroring– Using particular techniques, students can give friends and family in the room access to their monitors, allowing them to assist them with the test.
• Use of remote software– One of the most common cheating methods in online tests. Students download remote software to connect with outside assistance. Some students even utilize web versions of Apps like WhatsApp to cheat on examinations.
• Invisible smart watches and microphones — these technologies can allow students to communicate with persons outside the classroom about the exam. Smartwatches can also store test answers.
• Students can also use spy glasses, projectors, or cameras to cheat on online proctored tests. Students can use cameras mounted on their desks to project responses in front of them.
3. Multiple Screens: Virtually Enlisting the Assistance of a Friend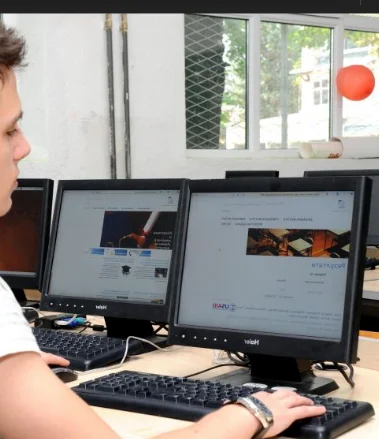 Candidates can use multiple screens, such as a laptop and a smartphone with a friend or a third party assisting with the answers.
Students have also used software like Team Viewer, which allows a third party to remotely manage a student's computer and take the exam on their behalf.
4. Exam Content Sharing and "Brain Dumps"
This type of cheating is often called the charity of academic infidelity.
It is common in traditional tests, where students exchange exam items with others who have not yet taken the exam because they believe it will assist them – even though it may harm them.
Candidates may try to memorize or use screenshots or cameras to record and discuss questions.
5. The "Bathroom or Water" Break
After logging off the system and pretending to have a bathroom emergency or a poor internet link, a student can access a textbook or device to cheat. Educational institutions must remain vigilant to achieve high academic integrity standards.
6. Cheating with a Single Mouse Click; Googling the Answer
Candidates can quickly find the answer to any question using Google. Additionally, the 'Incognito mode' function and the voice search option have made it relatively easier for pupils to cheat in this manner.