This work will capture and explain what a Quercus quiz is, how to use it and how to take questions in the quiz, and how to add questions as well.
We will use some insights from our homework to help writers understand the features of this quiz even more. You can hire them if you want quick help with homework and when in a tight schedule or burden.

We will also explore whether a Quercus quiz can detect cheating or detect your webcam and question how to cheat in a Quercus quiz.
What is a Quercus quiz?
These are assignments used to gauge students' comprehension and understanding of their coursework and are used to create and give quizzes online. These quizzes, in turn, are used to conduct graded and ungraded examinations.
This system allows students to take an examination on an online platform under the watchful eyes of their supervisors.
The quiz also allows professors to post results, assignments, and important information to students, not to mention the holding of examinations.
How to use the Quercus quiz
The Quercus quiz can be used to:
Practice for examinations where students can get credit from trying questions done in the past
Formative assessment determines the students' knowledge at the beginning of the semester and offers comparisons with other examination results from the end.
Feedback reception on the course and input within the semester.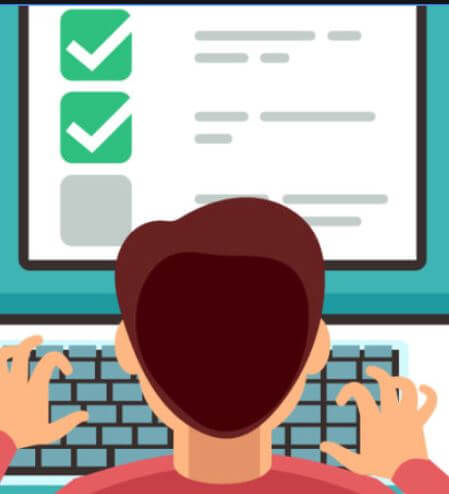 The Quercus quiz has several options to offer convenience.
These are:
Being able to provide feedback on a question, therefore, makes it easy for students to self-test.
Availability of question banks which makes it easy for the instructor to have a variety of quizzes.
Statistics on the information. Gives the instructor information on problematic questions and areas of strength and weaknesses.
How scores are calculated, time limits, what students can see when submitting the quiz, and when they can see the answers to the content.
How to take Questions in a Quercus quiz
You may be required to take a Quercus quiz in the form of a:
Module.
Assignment.
Your course of specialization.
Immediately you open this quiz, you will notice a summary that has: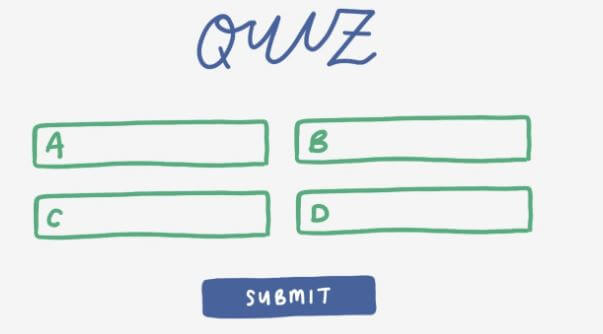 The due date.
The possible points.
The number of questions.
Time limit.
The number of attempts to be taken on the question.
Moreover, additional details such as the "Instructions" might appear.
After you have gone through all these and are ready to begin, you can click the "Take the Quiz" button.
The questions in the quiz will either be provided together on a single page or one at a time.
The time and date you started your quiz will appear under the name.
On the right-hand side of the page, you will find the following:
The summary of the quiz information, which includes the links to questions and their status
The quiz attempt due date,
The remaining time for the quiz is if the quiz is timed.
Since the quiz questions are saved automatically, if you want to know the time your responses were saved, you can find it next to the "Submit Quiz" button.
If your quiz displays one question at a time and you are ready to move on to the next question, you select the "Next" button.
After being satisfied with your quiz responses, click the "Submit Quiz" button.
 Should you want to retake the quiz and the instructions allow, simply click the "Take the Quiz Again" button.
 If a quiz is timed, it will be automatically submitted automatically when time elapses.
How to Add Questions in a Quercus Quiz
Questions can be added in two ways:
As a question group
As a question bank
Question groups provide room for a pool of questions, forming a unique quiz for students from which the Quercus will be randomly drawn.
Steps/procedure
First, create a quiz before adding the quiz questions.
After creating a quiz, select the question tab.
An editing page will appear, then choose the 'questions tab.'
You will have three new options, which are:
New question: this gives you room to directly add questions to the quiz.
New question group: allows you to form many questions within a group. This makes a quiz to be random.
Find questions: this gives you a chance to find questions from the question bank. The banks store questions that, in future, can be added to the quizzes.
Can Quercus detect cheating?
Quercus can detect cheating since your supervisors can notice or see minute-by-minute, second-by-second 'action log' of your view as you answer and even as you skip questions.
 Moreover, it is possible for your supervisors to see the following:
Any attempt you take at a question.
Any attempt you take overall at the quiz.
The time you spend while taking the quiz.
Any time you open a different tab or window as this shows up on your supervisor's side, indicating to them that you stopped viewing the Quercus quiz-taking page.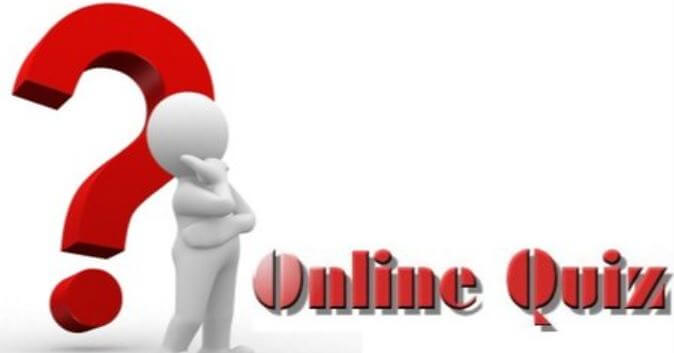 Supervisors can see what course materials have been opened, the ones that are currently open and any others that may have been downloaded on your computer.
Quercus operates in a way that it is able to provide a briefing of how long the tabs on your side have been open, meaning that your supervisor will monitor your every move.
Therefore, if you keep your tests open and understand what is allowed and illegal before taking the Quercus test, there will be no need for alarm, and you will just be safe with less worry.
Moreover, your supervisor will definitely have made arrangements that discourage and bar you from attempting to cheat in the quiz.
Other ways of Quercus quiz detecting cheating
Professors Checking
Professors can track cheating in Quercus since they have access to something referred to as a quiz log. This quiz log, can therefore identify cheating since it acts as a test cheating application.
Through this, professors can know whether you left the exam tab and opened another to google the answers. It is therefore possible for the professors to check the log should they be suspicious of any cheating.
Proctoring online exams
Online exam proctoring is another way that professors can use to detect cheating in this quiz. This method is effective in Quercus cheating detection since it uses tools such as webcams to monitor the student.
This method can be said to be one of the best Quercus anti-cheat methods because not only does the system monitor your surrounding area, but also it ensures that you are not googling anything.
Monitor Student's Browsers
Another method used to monitor if students are on Quercus cheating is through the use of a custom browser which prevents you from opening other tabs, meaning you cannot look up answers.
The Respondus Lockdown Browser is a popular browser that acts as a quiz anti-cheating mechanism. This browser does not allow you to Google answers nor does it allow you to access notes or other programs.
Can Quercus Detect or see your Webcam?
Without proctoring, Quercus detect or sees your webcam. However, if well-proctored or locked by a lock-down browser, the Quercus detect or see your webcam.
In case you switch tabs and open other programs, or you let your page idle for long, Quercus will record it in the quiz log of the student.
Online exam proctoring is another way that professors can use to detect cheating in this quiz. This is an effective method in Quercus cheating detection since it uses tools such as webcams to monitor the student.
This method can be said to be one of the best Quercus anti-cheat methods because not only does the system monitor your surrounding area, but also it ensures that you are not googling anything.
How to cheat in a Quercus quiz
It is possible to cheat in a Quercus exam in the following ways:
Should your school not allow you to google for answers, your option might be to create a Word document before the quiz. This gives you room to have notes and, therefore, you can refer to them when taking the quiz.
If there is a custom browser to restrict you, you may take the quiz with a coursemate by studying for the exam and exchanging notes as you help each other tackle the examination questions.
Finally, in case there is online exam proctoring, you can think of writing your notes on a small piece of paper and placing it near your laptop. Not a huge sheet but something small that will allow you to refer to the important points you need to pass the examination.