One of the most challenging bits of university academic life is adjusting to change. Among these changes is when you will be required to reference your work in order to support your claims and arguments, which means that referencing any work, including essays, can be a real task.
Referencing is a way of telling a reader where exactly the ideas in a certain work have been drawn from, such as books, articles, quotes, and information from social media.

Importance of References in a Paper
Referencing in an essay is very important as it points to the marker that you have thoroughly dealt with the subject you were handling. It is crucial to indicate how you acquired the various citations of key sources in order to support your work.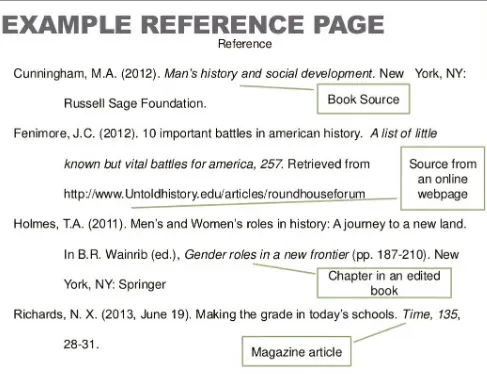 Referencing also acts as a proof that one took a lot of time, attention and resource to write the essay and therefore your essay will be as relevant as the appropriate materials used in citing and referencing.
The quality matters a lot in referencing. This implies that one needs to use the sources that are very accurate and augur well with the subject.
Don't ignore the fact that it is wiser to acknowledge another person's work where you drew information from.
How Many References for a 1500-word Essay?
A 1500-word essay can take up to 10 references for it to be termed as conclusive in terms of research and content. The introduction can take two references as it comprises about ten percent of the essay and also because it sets the pace and angle of the essay.
The body definitely is where the real deal is since this is where all the claims, counterclaims, and arguments are made, therefore, it roughly carries 75% of the essay. This also implies that it will have about 800-950 words.
For each of the main points, you will be required to write about 2-3 paragraphs, which translates to a point being supported with 2-3 references depending on the subject's nature and whether the references are direct, primary, or secondary.
How to know the Number of sources needed?
1. Check teacher instructions
Many teachers do direct their students on the number of references to be used and how to be applied in any work, and therefore, it is important to use references as directed by the teacher.
Generally, teachers do recommend 1 reference for every 100 words in order for the students to have a properly referenced work. Moreover, they emphasize quality sources as opposed to quantity.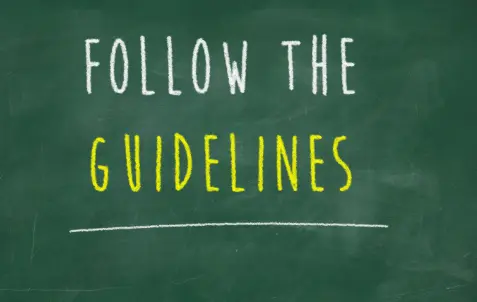 2. The length of the paper
The length of a paper plays a significant role in the number of sources to be cited and referenced. Longer articles will be highly cited as opposed to shorter ones with an additional 10% of an essay, increasing the citations and references in an essay by about 1.8% after considering all the aspects of an essay.
Longer essays apparently are better cited because they contain a lot of ideas and diverse data. Essays should cite more references due to the fact that they contain a diversity of arguments that support and place several ideas into context. A long reference therefore makes an essay visible and encourages many people to read it and, in turn, cite it too.
It is worth noting that citations increase more slowly than the page count, hence a negative correlation between the two.
3. Depth of research
The depth of research plays a huge role in its referencing. The essay has to venture deeply into research and the work of other individuals for it to thoroughly answer the essay question.
This means that the spectrum of research will be broad and, therefore, an increase in the number of references. Mature, in-depth studies are most likely to achieve a higher reference count.
Therefore a normalized measurement for citations is desirable to carry out a comparative analysis. This means that quality assessment should be emphasized over the citation count.
4. The Data used
The data used in an essay is crucial in providing concrete evidence, facts, and proof about all the arguments and explanations in any essay.
Data referencing will provide consistent and accurate information from published and researched material. This information can be drawn from journals, newspapers, magazines, and reports. This basically means that all the data used must be referenced. The number of references will depend on the number of quoted texts in the essay.
If there exist three sets of data from different sources, it means that there have to be three references supporting the same data in order to make it valid.
5. Figures and Graphs
Figures and graphs are a crucial part of research. They help in providing explanations as opposed to lengthy and wordy explanations.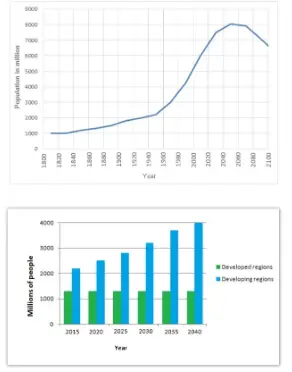 These two are important in drawing comparisons between random parameters, phenomena, or rather two events. They also provide statistics, which are key in drawing the attention of an audience towards the essay topic.
The number of figures and graphs used in an essay should be directly proportional to the number of references. Since references are meant to act as evidence of another person's work, all the figures and graphs cited have to be acknowledged and referenced accordingly.
Assume you use figures from the World Health Organization(WHO), let's say figures indicating the rate of Malaria Prevalence in the World; you will have to reference the source of the data, which might have been drawn from the United Nations website.
Should you decide to use graphs from the same source to explain the various phenomena, it is imperative to reference the same in its original state because it will reinforce the information and validate your information.
This applies to only graphs and figures that have been quoted from other sources.
The same principle applies to the use of images in your essay.
The Number of Sources Needed For Different Paper Lengths
In a nutshell, it means that the number of references for figures and graphs should equal the number of the two used throughout the essay in equal measure.
| | | |
| --- | --- | --- |
| Number of words | Length in pages | References needed |
| 550 words | 2 | 4 |
| 1000 words | 3 | 8 |
| 1200 words | 4 | 10 |
| 1500 words | 5 | 12 |
| 2000 words | 7 | 16 |
| 2200 words | 8 | 18 |
| 2500 words | 9 | 20 |
| 3000 words | 11 | 24 |
| 4000 words | 14 | 32 |