If you have a paper or an essay due to be submitted via Turnitin, you might have a flurry of questions. If you copied some content, you may worry if Turnitin will detect paraphrasing.
We will answer all that in the post. We will further advise on how to paraphrase safely to ensure your essay or paper is well done. But you can seek our reliable essay writing experts if you want it done professionally.

Can Turnitin detect paraphrasing?
If well done, Turnitin cannot detect paraphrasing because the new paraphrased is not similar to the original source word-to-word. However, if poorly paraphrased, Turnitin will definitely scan and flag the text as plagiarism. To avoid this, you should learn to paraphrase your essays well and safely to pass for Turnitin.
To give you a more comprehensive explanation to this question, we should first understand what is paraphrasing and the difference it has with plagiarism.
While plagiarism is unthoughtfully copying another person's work, paraphrasing is to rewrite or restructure concepts or ideas from another source.
However, in paraphrasing, the meaning will remain similar to the original work with a difference in structure and style.
While the detection of overlapping text between your paper and other sources can be easily recognized by Turnitin and interpreted as plagiarism, paraphrasing remains elusive. This is because people have come up with various tricks that enable them to avoid detection.
However, the Turnitin's algorithms are constantly being upgraded to detect paraphrased text. Therefore, the answer is yes. Turnitin can detect paraphrasing.
Get an Original Essay Today
Are you burdened by homework, and you need a little help? Let our experts help you with it. We will deliver a quality essay and
How exactly Turnitin detects Paraphrasing
As we have noted, Turnitin can detect paraphrasing because it is continuously upgrading its system's algorithm to overcome the new paraphrasing tricks that have been developed by people to avoid detection.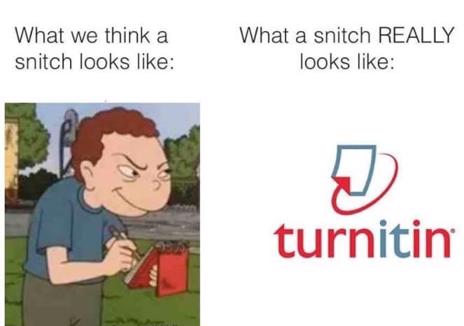 Now, how does it work? First, Turnitin has vast archives in its database that are used to compare your papers with.
Such archives include papers that have been previously submitted by students, archived and current online content that is available to the public, and finally newspapers, journals, and books.
Those archives are used in similarity detection via a program known as web crawler.
Web crawler is capable of accessing content which is available online and automatically including it in Turnitin's database. Through this, Turnitin can detect overlapping text and text that brings out the same meaning to the original text.
As aforementioned, you should quote text or reverse quote text if you are unable to paraphrase appropriately and thoughtfully. Otherwise, even if we recommend paraphrasing as one of the ways to cheat Turnitin, you will not be able to cheat Turnitin.
There are cases where students have resulted in applying foreign letters, using white text to make them invisible to Turnitin, using different characters, and so on to avoid detection when paraphrasing.
Turnitin has upgraded its system's algorithm in such a way that such cheats can now be detected. Otherwise, you should follow the rules of paraphrasing and quoting to avoid detection and consequent penalization.
Does Turnitin check word for word?
No. Turnitin does not check word for word. There are different methods used by the software to scan for similarity. One of them is through the use of keyword analysis.
This means that Turnitin will use particular keywords to scan for the similarity between your paper and works that are available in its database.
The second method is to scan sequences or strings of words, or groups of words instead of word-for-word. Any similarity between your work and other works will be detected.
Another method is scanning content by detecting the style of writing, for example, phrases and meanings in the text.
How canvas detects and prevents cheating
Canvas can detect cheating and several other acts of academic dishonesty. This is because canvas compares the assignments or papers that you are submitting with those that already exist within the plagiarism checking tools that have incorporated it into their system.
One of the main of such tools includes Turnitin. However, it should be noted that SafeAssign does not support Canvas and therefore it is not applicable here.
Canvas can also help instructors monitor the activities of their students such as access to unauthorized assignment questions. Therefore, Canvas can detect those forms of cheating. It is being upgraded to detect other forms of cheating.
Is reusing your own work plagiarism
The answer to this question depends on your instructor's perspectives about academic misconduct. Some may perceive recycling your own work as plagiarism while others will be okay with it.
For those supporting the reuse of your own works, they utilize the definition of plagiarism that states that it is wrong to use another person's work without giving credit to them. This is because it would be stealing a person's intellectual property.
What if the person is using the whole work or part of their previous work? This does not qualify as plagiarism because the person has not stolen any person's work, rather he/she has used their work to create another paper.
However, those that are against reusing their work argue based on self-plagiarism where a writer republishes their previously published works. It goes against the copyright of the publisher.
Quotes may be utilized from a person's previous works but using larger portions is unethical. From this, we can surmise that while some instructors have no problem with reusing personal work, it should be considered as self-plagiarism in the larger context.
It shows that the person is not keen or dedicated enough to write a new paper. Therefore, resubmitting own papers is plagiarism and it is wrong. Read more about this and how Turnitin checks previously uploaded papers from that post.
How to safely paraphrase to avoid plagiarism
Paraphrasing is the restating of the meaning of a text using different words and acknowledging the source of information. Paraphrasing helps simplify, clarify, and summarise information. It also helps avoid plagiarism and repetition when writing essays.
The Dos of paraphrasing
1. Change the sentence structure
Changing the syntactic structure of a sentence is a way of paraphrasing. To do this, you have to read and understand the meaning of a text.
Changing sentence structure involves changing sentences from active voice to passive voice and changing the parts of speech in a sentence.
You can also use coordinate expressions, comparisons that show similarities and contrasts, and relative clauses to change sentence structure.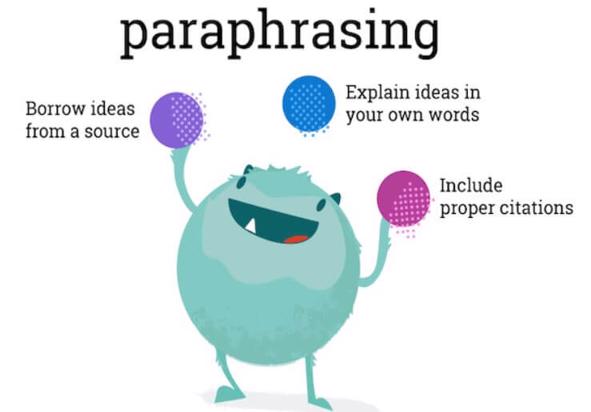 2. Use synonyms severally
It is usually important to replace words in a text with words that have identical meanings when paraphrasing.
It is not always simple to distinguish such words.
Writers should, therefore, choose carefully the synonyms they intend to use.
Some synonyms have slightly different characteristics. They may differ in grammatical or syntactic context and the level of usage appropriateness.
3. Use Compensatory Strategies
There are instances when we forget synonyms to replace words and have to devise constructive means to help out. Adjectives can be replaced by their opposites with "not" included.
Specific meaning verbs can be replaced with generic verbs. Nouns can be rephrased using descriptions and explanations. These are referred to as compensatory strategies
4. Cite the source effectively
When paraphrasing students should cite their work including the sources of information in the work. You can use different referencing formats like APA, MLA, Havard and Chicago among others to cite the paraphrased content.
Escape being accused of plagiarism by citing sources of information even if you don't have to use direct quotations.
The Don'ts of Paraphrasing
Including your considerations or sentiments. When paraphrasing the meaning should not differ from the first source.
Changing the words randomly and leaving vast of the work unchanged. This will automatically be detected as plagiarized.
Do not shorten the work. Replace words and ideas perfectly. Paraphrasing is not summarising.
Challenges and problems of paraphrasing
Paraphrasing is never an easy task. Effective paraphrasing comes with different challenges. You must have a good language command.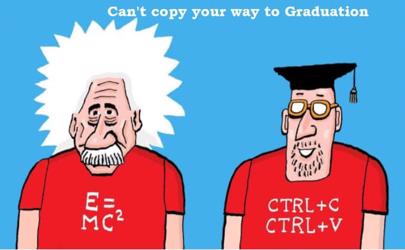 Paraphrasing involves synonyms, antonyms, citing, quotations, changing sentence structure, and using compensatory sentences.
All these need to be on the students' fingertips for them to paraphrase effectively. It is not an option. Students must be grammar experts to tackle paraphrasing effectively.
Students must read and re-read texts to correctly paraphrase. This helps understand the given text better. Having a shallow understanding of a text leads to ineffective paraphrasing.
Some texts have complex vocabularies and complicated meanings and the student has no option other than spending time understanding the text.
Expressing your thoughts and ideas has never easy. This is what paraphrasing is all about. This becomes harder because you are not supposed to alter the main meaning of the initial text.
Why paraphrasing is bad for academic writing
Paraphrasing is considered bad in the following circumstances:
For once, it is not original. paraphrasing involves representing already presented ideas as your own to avoid plagiarism. Students are likely to paraphrase existing work if they are assigned with the same work.
This becomes a form of cheating because instructors expected the students to do the work based on their thinking. Paraphrasing makes students lazy.
Paraphrasing content to post on websites is never a good idea. It can result in your website losing credibility and going down the ranks.
Paraphrased content can easily be referred to as thin content. For instance, if you use software to paraphrase, it will produce thin content. That is why spinning like Quillbot is considered cheating as it leads to no original content.
Paraphrasing content available on the same website is said to be duplicating content. A single mistake of forgetting to cite a source of information can make you get accused of plagiarism.
It is better to write your work from scratch than choose to paraphrase already existing work and risk plagiarism punishments. This will help since some contents like images cannot be paraphrased, and so can land you in trouble.