An essay is a piece of academic writing that ranges in length from 500 to 5000 words. Originally, the term essay meant practice or first attempt, which could imply an exploratory phase.
Essays are a type of intellectual investigation that involves examining various arguments and facts while also developing the writer's point of view. Bullet points typically highlight and separate a list, and some subjects may allow them in essays.

It is essential to double-check the essay writing guidelines provided by your professors or institution. Some departments may demand bullet points in essays, while others prohibit them.
Can an Essay be Written in Bullet Points?
Essays normally adhere to a rigid format, but now and then, something happens to throw that structure off. The essay may require lists, which might cause problems with its design, organization, and grammar.
Ideally, an essay can be written in bullet points if that is how the instructor wants it or if only the main points format is required. Generally, in some subjects, readers will tend to understand your point quickly when you add a list of subtopics or themes, components of an item, phases of analysis, lists of recommendations, and the like.
The key to using lists in an essay is to employ proper punctuation and language while maintaining a consistent grammatical style.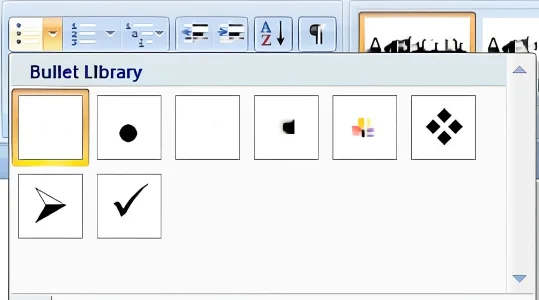 To introduce a standard list, begin with a new sentence or independent clause.
To indicate that the list will be long, use a colon, or commas to divide items in a shortlist.
If you need to divide things in a list, a semicolon separates items with more than three words and items with commas. You can use a dash to start a shorter list from within a sentence. Dashes are informal punctuation that marks an abrupt transition in a sentence.
Numbered lists are different from other types of lists. You start with a statement that introduces the list, then list the stages with numerals and periods.
It is possible to incorporate numbered lists in an MLA essay, although you should avoid them as much as feasible. You can integrate lists in your essay in a few different methods, so ask your professor which style they prefer.
One technique to incorporate lists into MLA essays is to write them into a sentence.
Use a colon to introduce the list in the sentence, then commas or semicolons to separate the items on the list. You can employ parentheses to number the items in the list without the "and" at the end. Longer lists and lists with long articles benefit from block quotes.
Why Bullets are Discouraged in Essay Writing
Bullet points are discouraged in essays because educational institutions want to evaluate how well you can put words on paper rather than rely on writing aids like bullet points. The essays should have a formal framework, but the tone can depart significantly from formal rules.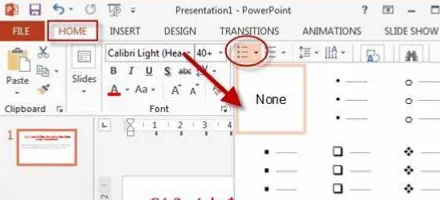 The goal of writing an academic essay is to demonstrate your ability to conduct research, weigh arguments, organize your thoughts, articulate these views in a logical, cohesive, and critical manner, and draw conclusions based on the facts and arguments you present.
You will have to be judicious about what you write because the number of words and writing aids you can use is limited.
Writing an essay, regardless of topic, is a complex procedure that takes a great deal of practice, and regrettably, no method can guarantee excellent written work.
There is no one-size-fits-all technique to writing an essay; nonetheless, there are some duties that should assist you in producing a quality piece of work. When a bullet point is a complete sentence, it should begin with a capital letter and close with proper punctuation.
Bullet points don't require a complete sentence. Keep Bullet point statements at a minimum to have the most impact.
You can also read a guide on how to write a college essay.
How to Incorporate Bullet Points into an Essay
There are specific guidelines to follow when using lists in your work. However, first, determine that you require a list. Lists are excellent when you need to convey a lot of information to the reader quickly and easily without bogging them down with lengthy passages.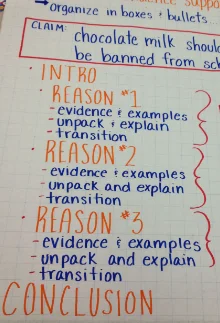 They can also help provide precise instructions for a procedure, prerequisites for completing a specific task, or in using references to keep track of a timetable or an event.
When utilizing lists, make sure to adhere to acknowledged formatting standards.
It will instill confidence in your audience, and you will be sure to get a good mark.
You can use an online APA format generator to avoid making mistakes in your reference list.
When using lists, keep the following points in mind:
If your list items are whole sentences, make sure to capitalize and punctuate each one as if it were a separate phrase.
When employing fragmented sentences, avoid using any punctuation at the end.
When using semicolons to divide list items, a full stop should come after the last item.
Make sure your list items all have the same structure and style. For example, if you use complete sentences, make sure all of your list items are complete sentences.
Make sure that all of the items on your list connect to the same subject.
In APA or MLA papers, use a bulleted list with semicolons.
A formal list using semicolons looks like this:
Avoid overusing lists;
Use lists to add interest to your work;
You can use lists can in various documents, from a simple essay to a Ph.D. dissertation.