As a student, almost every course requires you to create non-plagiarized essays. Plagiarism is taking credit for someone else's work without giving them due credit. It is copying or taking someone else's original ideas, thoughts, ideas, or expressions as your own.
Plagiarism is considered stealing and a breach of academic integrity and journalistic ethics.

Whether it is deliberate or unintentional, it is unethical and dishonest. Plagiarism is defined differently in educational situations depending on the institution.
The details of your institution's plagiarism policy, and plagiarism examples, are usually in your code of conduct. Thus, if you have any questions, ask your instructor.
How to Write Essays without Plagiarism
Do your homework, think critically, write in your own words, and credit your sources correctly. You will be able to write essays without plagiarism if you do so.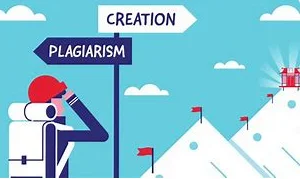 The bottom line is to:
1. Paraphrase
Paraphrasing is all about interpreting and articulating a concept in your own words. Don't simply restate the original concept. Use your own words to convey the essential points.
Remember to acknowledge the original author for the concept when you've finished paraphrasing.
You can thank the author at the start of the paragraph. After which, you can discuss the concept or idea yourself. An effective approach to confirm is making sure no two words in a row are repeated verbatim.
So, rephrase other authors' ideas using a rich vocabulary while retaining the same meaning.
Many internet paraphrase tools can avoid plagiarism. If you need to replace the wording while keeping the original meaning. Choose one of them to find an appropriate synonym.
Analyze the text and uniquely present the processed material.
2. Research
You must allow yourself enough time to conduct an in-depth study to get a clear understanding of what the essay is about. It prevents you from plagiarizing someone else's work owing to a lack of time. You should make a list of what you want to include in your essay before you begin writing it.
Before you start, double-check all unfamiliar words and phrases.
It ensures that you are using another author's research in the proper context. It will assist you in determining how much information from other sources you intend to incorporate. In-depth research will also pique your interest in the subject.
It makes it easier to incorporate your thoughts when writing an essay. You will be less likely to plagiarize someone else's work if you do it this way.
To avoid plagiarism, list all the information sources you used when writing your paper. Whenever you use other authors' ideas, you must refer to the sources.
Provide a list of the works cited so your teacher knows you didn't steal anyone's ideas and just duplicated them to indicate that well-known experts agree with you.
3. Track your Sources
Get a diary or a notebook before you start writing an essay. Make a list of all the sources you have used. Include the author's name and the title of the book or paper, the year it was published, and the appropriate page numbers.
When reading many books and other reference materials, it's easy to lose track of the source of each piece of information. Having all your sources' information in one location can make referencing easier later.
4. Follow the steps
Make a plan and an outline for your essay. Essays require an introduction, body paragraphs, and a conclusion a.
Make a quick list of what you want to address in each body paragraph ahead of time and stick to it to avoid repeating yourself or going around in circles.
5. Cite
When writing an essay, it is critical to cite your sources correctly. When the same information appears in multiple sources, it is critical to take the time to track down the source.
A proper citation includes all of the source's information, including the author's name. It is also critical to adhere to the correct citation format.
Many academically accepted citation formats exist, such as MLA, APA, Chicago, etc.
You can pick one of the common styles or find out which one your institution prefers. It is not appropriate to quote information that is widely known.
Facts and common knowledge are not copyrighted and are free to use. Each in-text citation should match the bibliography or reference list after your paper.
6. Use a plagiarism checker
It is one of the most effective methods for preventing and detecting plagiarism immediately. You can see which paragraphs need improving by using plagiarism checkers.
7. Proofread your work
After writing an essay, proofreading can help you uncover plagiarism and correct typographical and grammatical issues.
When you proofread your essay, you can give credit where it is due and where you may have overlooked anything previously.
8. Hire an essay writer
There is a technique to make your life easier if college assignments seem overwhelming. Online, a professional essay writer service is available that offers numerous advantages.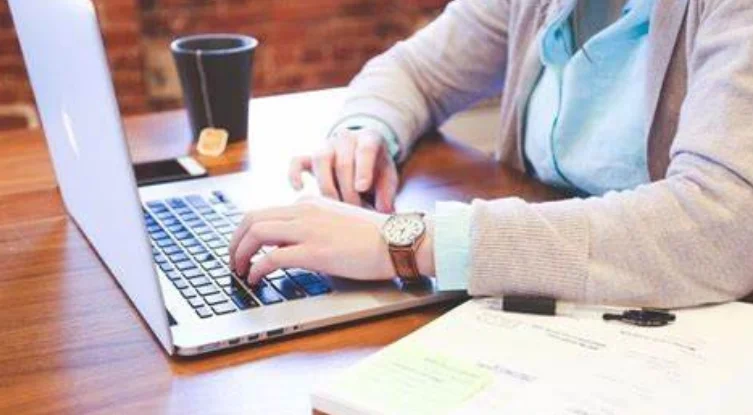 They provide plagiarism-free essays. It is also a simple approach to getting high-quality work quickly. Hiring writers is the best way to write an essay without involving yourself in writing and getting the grade hassle-free.
You also save money by not purchasing pricey textbooks from campus bookstores. And you save time by not spending hours researching academic essay ideas at home.
It allows you to devote more time to the tasks that will help you achieve academically. It includes catching up on past assignments or preparing harder for impending tests.
The essays done by professionals are legal.
9. Spin the text
Article spinning is a technique that replaces words or phrases with synonyms to create new material that appears to be unique. The rewriting tools can help you to rewrite text to avoid plagiarism.
Why is Plagiarism Bad?
Plagiarism is a form of stealing that obstructs the learning process by disguising the sources of your ideas. It also results in poor writing in most cases. Even if you get away with it, plagiarism is detrimental to your learning.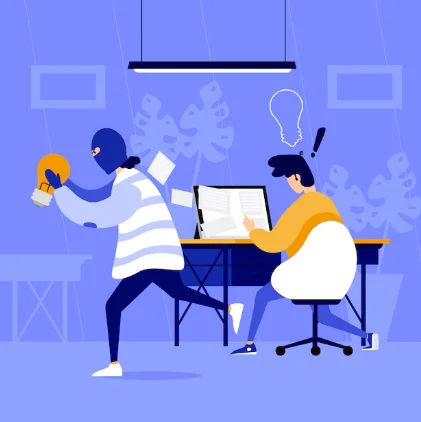 There are several compelling reasons for you and your institutions to take it seriously, including:
Impairs learning: If you steal words and ideas from others, your creativity lacks challenge, and you are not learning.
Bad writing: Regardless of the quality of the work you plagiarize, a paper made up of a patchwork of unknown sources is usually a disaster.
It harms the author; even you wouldn't want your work stolen and passed off as someone else's.
Is deceitful: Plagiarism, when done on purpose, suggests that the individual responsible is not truthful about their work, which is an issue in any situation.
Consequences of Plagiarism in Essays
Plagiarism has a slew of long-term implications. A student found guilty of plagiarizing may be barred from applying to another college or university in the future. No school will admit a student who has a history of academic dishonesty.
Most institutions feel that education encompasses more than academics and that character and integrity are equally vital.
It is essential to realize that university placement is competitive. So, having a poor academic record will make it more difficult to be accepted. Plagiarism charges can lead to failure on an assignment, grade reduction, or an obligation to attend a workshop on plagiarism.
If it is a repeat offense, the student can also face suspension or expulsion, sullying their reputation.