Cheating in college is the fastest route to failing your educational journey, despite being is an escape route when you do not want to fail. This post explores simple things you can do if you have been caught cheating in school.
The steps and excuses given here are simple but they can save your course. You can avoid being caught by getting professional homework help from us. But read on to learn more if it has already happened.

What to Do if you get Caught Cheating in School
If you are caught cheating in school or college, do not hide, admit it, and give valid excuses. If serious, play the victim at some point, apologize in writing, and report to your parents too. Also, consider foregoing the course, getting a zero, and resolving it with your lecturer before being reported to the school administration.
Let us discuss each of these tips in detail. You will understand and evaluate if they are applicable in whatever situation you find yourself in.
1. Do Not Hide, Admit your Cheating
This especially applies if you have been caught red-handed while cheating, or when your instructor has undeniable evidence pinning you to the crime.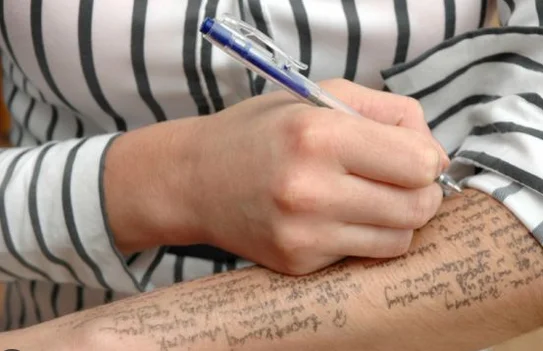 It is best to admit the mistake to avoid getting yourself into more trouble.
Denying the mistake when you have been caught red-handed or there is evidence against you is like adding insult to injury.
It may be difficult, to be honest, when confronted by an authority figure, but it is the most appropriate and helpful thing to do.
After admitting your mistake, show remorse. This indicates that you regret the mistake and you are ready to change. Finally, it is better to explain why you cheated.
2. Give Excuses, both Valid or Fake
When you have been caught cheating in school, you can provide fake excuses as a method of damage control, or reduce the consequences.
However, you should provide fake excuses only when you are sure that there is a possibility of getting away with it.
Note: You cannot provide fake excuses when you have been caught red-handed. If there is enough evidence demonstrating that you have cheated while knowing, use another excuse.
Claiming that you did not know that what you have done qualifies as cheating is a good fake excuse.
3. Try and Play Victim
Playing victim when you have been caught cheating in school can take various forms. First, you can claim that the instructor does not like you and they are trying to ruin your reputation and life by accusing you.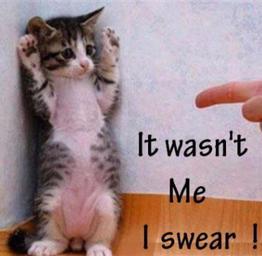 Though this might help, you will be creating an enemy. Let it be your last resort.
Playing the victim is common among the students who cheat examinations, most likely because it works to get them out of trouble,
Second, you may claim that you are completely oblivious or unaware of the act.
You can substantiate this by stating that you did not receive the written guidelines or rules against cheating during tests and exams.
Finally, you can state that you were unwillingly forced to cheat by bad students. They manipulated you into doing so.
4. Be Open and Report to Parents
Reporting to parents when you have been caught cheating in school is a way of evoking another authority figure to defend you.
This is because your instructor is an authority figure and you may feel intimidated when facing them. When you are faced with the challenge of facing an authority figure, report to parents and assure them that the accusations have been falsified.
Your parents will most likely be on your side. Again, they will be able to talk to your instructor as mature and experienced people thus increasing the probability of being pardoned.
5. Apologize in Writing
Apologizing is a good way of controlling the damage and mitigating the consequences of getting caught.
However, you should only apologize when you have been caught red-handed while cheating or your instructor has undeniable evidence against you. Before you apologize, accept the mistake.
This is because if you accept the mistake, you are liable for the crime of cheating even when there is a possibility that you have not cheated. An apology is a show of remorse and regret. If your instructor is empathetic, they may forgive you.
6. Solve with your Lecturer to avoid being Reported
This is a good method of mitigating the consequences of getting caught cheating in school. In most cases, your instructor or lecturer will report you to a higher authority, like the dean, after they have caught you cheating.
When you have been reported, there is a great possibility that you will face dire disciplinary actions. Such actions can include being warned and losing a scholarship, getting suspended, or being expelled completely. To avoid such, it is better to solve the issue with your lecturer before things get out of hand.
7. Consider to Forego the Course
This should be the last resolution, especially when the consequences are dire. Being suspended or expelled will alter your entire learning process and not just a single course.
Therefore, it is better to forego the course because you will no longer be liable for the mistakes done in that course.
However, not all learning institutions will allow students to forego a course after they have been caught cheating.
Why you can Get Caught Cheating on a quiz
1. Carelessness when cheating
Carelessness is one of the main reasons why you have been caught cheating in school. If you know you are going to cheat during an exam or a test, you better be prepared.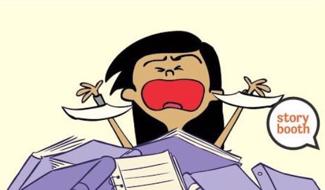 Preparation requires you to consider all the possibilities that will expose you.
It is careless not to prepare yourself to cheat before doing a test or an exam.
If it is a smartphone or any other unauthorized device you are using, conceal it well.
While cheating, be sure to act naturally, or else you will raise suspicion. Again, don't get all your answers correct. This is careless cheating and you will get caught.
2. Not being Discrete
Being discrete is very important when cheating in school. Since you will be using unauthorized devices or materials to cheat, you should be discrete.
Conceal them completely in such a way that not even your friends, cameras, or instructors will see.
Again, don't go telling everyone about your ability to cheat without getting caught. A friend may decide to betray you.
3. Shared with Friends who Betray you
As aforementioned, going telling your friends that you have cheated on an exam without getting caught can land you in trouble.
This is because some of your friends may decide to betray you out of jealousy or because they think it is the right thing to do.
4. Getting everything correct
This is a sure way of getting caught especially if you are not one of those students who usually score an A plain throughout. Your instructor will be suspicious of your perfect score if you are an average student.
How to Apologize for Cheating on a Test
1. Write a Letter
In most cases, you will be required to write an apology letter after you have been caught cheating on a test.
This takes an official form of communication whereby you will be writing to the instructor or other relevant school authorities concerning the incident.
School authorities consider this as a self-reporting or self-assessment and student reporting of cheating and hence can be lenient in giving you a punishment.
Here, you may be required to admit the mistake, apologize, provide an explanation of why you cheated, and finally assure that you are not going to cheat again. You can refer to the sample apology letter at the end of the article.
2.    Visit During Office Hours
A visit during office hours will give you an audience with the relevant authorities to apologize and mitigate the consequences. This is a perfect opportunity in which you will be able to show your remorse and convince them in person.
A visit allows you to evoke empathy from them. You can decide to cry as a way of demonstrating your regret and fear of the consequences.
3. Admit the Mistake of cheating
Admitting mistakes is a good way of apologizing when you have been caught cheating during tests. It demonstrates that you are mature enough to own your mistakes.
It also demonstrates that you are capable of changing your behavior and avoiding cheating, especially if it was your first time doing it.
However, be sure to admit your mistakes only when you have been caught red-handed or there is irrefutable evidence against you. Otherwise, what are you apologizing for?
4. Agree To Get a Zero after cheating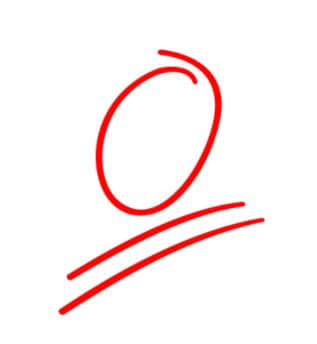 Agreeing to get zero demonstrates that you are aware of your mistakes and ready to face the consequences.
It shows that you are mature enough to own your mistakes.
Again, agreeing to get a zero is a good way to avoid dire consequences. They include being taken to the dean, getting suspended, or being expelled for good.
It is better to get a zero because you can retake the course in the future.
Sample Letter to Apologise when caught cheating in College
Dear (Name of your instructor/teacher/lecturer/dean),
I am writing to express my sincere regret for cheating during the test/exam. It is my understanding that it is unacceptable to our institution's policy and it could lead to extreme measures and consequences. I admit that I have let down my instructor who has worked tirelessly to ensure that I attain the best grade, my classmates, and the school at large.
My actions have saddened me and brought a lot of regrets. I was too ambitious to attain a good grade without working hard for it. This is a humble request for you to reconsider the dire consequences that await me.
I promise that this will be the last time to even consider cheating in school. Trust me, I resolve to work hard henceforth.
Thank you for your time and consideration. Hope to hear from you soon.
Sincerely,
(Student's Name)
Conclusion
When you decide to cheat in school, some motivations have made you do so. It is undeniable that students who are faced with a lot of academic pressures are most tempted to cheat.
If you are one of the students who decided to cheat and unfortunately got caught, relax. Those are a few of several ways to control the extent of the damage.
You can avoid all these issues by letting professionals help you. You can hire writers to do your homework and relieve the worry of being caught. This is because expert writers are professional and will do things right.
Watch some fascinating stories about cheating in college