When you write anything academic or professional, it is a requirement that it is plagiarism-free before submission or publication. Plagiarism involves copying content and presenting it as your own. This has consequences and can easily land you in trouble.
This is where the Chegg plagiarism checker comes in. It is an online tool that can detect plagiarism in your work. Therefore, you can use it to avoid plagiarism-related troubles.

If sentences in your essay match sentences from another source, Chegg will detect them and point out the sources.
To detect plagiarism, Chegg checks your work against billions of sources, including web pages using a technology similar to Turnitin. After the paper is checked, a plagiarism report with the percentage of the plagiarized work is provided.
This helps you know whether you have attained the percentage that is allowable by your instructor or institution. On top of that, the Chegg plagiarism checker tool checks for any incorrect citations in your paper and provides corrections.
This is perfect for you as a student in essays or as a freelancer for content marketing services because you can make sure that every assignment or content you put out is original.
Also, Chegg will help you detect over 200 types of grammatical errors, including punctuation such as commas, full stops, and apostrophes, and help you make the corrections.
Reviewing Chegg Plagiarism Checker
1. The Cost of Chegg Plagiarism Checker

The cost of Chegg Plagiarism Checker is $9.95 per month, which is billed as a premium subscription package containing other Chegg services like Tutors and Books. It is a subscription paid to access everything Chegg offers. There is no free version of Chegg, and to access it, you have to pay for other Chegg services as a package.
However, Chegg provides a three-day free trial where you access its services before you are required to start paying. On grammar corrections, you are only provided five per work for free.
The services you get, once you acquire the subscription, include an unlimited number of paper scans, plagiarism detections with checks done against billions of sources, and experts for proofreading papers on any subject.
Also, you get grammar scans for more than 200 types of errors and can automatically create and save citations in over 7000 styles. Importantly, there are no obligations regarding the Chegg subscription because you can cancel it at any time you want.
2. Accuracy of Chegg Plagiarism Checker
If you are in search of an accurate plagiarism-checking tool, then Chegg is a good option for you. It produces very accurate results by identifying content similarity matches. The software scans a database of crawled content and detects the components of the text.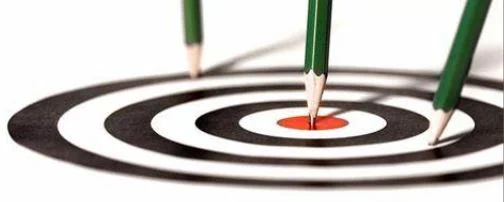 It then compares that text to the components of the content of other works.
The accuracy of Chegg is proved through the daily thousands of checks it conducts and processes by comparing them to the billions of sources available.
Its accuracy makes it reliable for both teachers and students.
Therefore, any doubts you may have about the accuracy of Chegg should be neutralized by the trust of the millions of people already using it. Additionally, there is not much difference between the accuracy of Chegg and Turnitin.
If accuracy is what you are looking for, then Chegg, for its price compared to other plagiarism-checking tools, is the best option.
3. Time Taken to Scan
Detecting plagiarism using the Chegg plagiarism checker is very fast. Once you paste your paper on Chegg and check for plagiarism, you will not have to wait for long hours as it is in other online plagiarism-checking tools.
On Chegg, your work is scanned and detected within seconds. You will receive your plagiarism report in a few seconds, regardless of the length of the work.
However, the speed at which these results are processed depends on the strength of your internet. If you do not have a great internet connection, the plagiarism check could get longer.
4. Safety of Chegg scanner
You can argue that an online plagiarism-checking tool that has checked over 7 million assignments and provided over 4 million plagiarism scans is safe.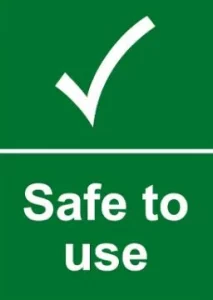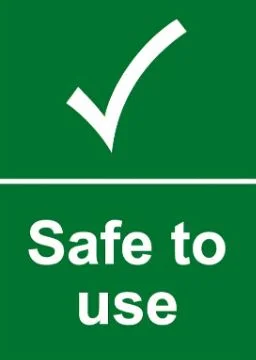 However, what makes Chegg safe to use is the reliability of its plagiarism reports. If the plagiarism percentage is high, then your work needs to be corrected to avoid bad grades.
On the other hand, if the plagiarism report percentage is low, then your work can be submitted.
Also, the Chegg plagiarism checker is a safe way for schools to check plagiarism in assignments presented by students.
Chegg does not share any of the contents that are checked against its database.
5. Storing files
Once a paper is checked on the Chegg Plagiarism tool, it is saved in its database. This helps prevent any future use of the content of the paper.
If someone submits the same paper, even if a few details are changed, then Chegg will flag it as plagiarized.
Therefore, you are guaranteed that the paper will remain yours. This is usually very important in institutions. Many students tend to not do assignments and exams. They wait for other students to finish and then copy their work.
Through Chegg, copy-paste work is flagged as plagiarized, and instructors can easily follow up and know who copied from the other.
However, your paper remaining on Chegg is at your discretion. You can ask that your paper be removed from the Chegg database.
Chegg will grant your request and give back your paper after a while. In these circumstances, your paper can be reused without any detection of plagiarism.
Learners should know that resubmitting the paper for the same assignment is unethical. Plagiarising your work is known as self-plagiarism and it is still against academic standards. Once one involves in it, he or she is liable for academic punishment.
Also, it is important to note that the Chegg database does not share content with any other database.
Therefore, what is stored in the Chegg database can be submitted on other plagiarism-checking tools such as Turnitin and SafeAssign and still not get flagged unless it is from an internet source.
These tools are independent. They do not work together or share information among themselves.
Frequently Asked Questions
Is Chegg Plagiarism Checker Free?
No. The Chegg plagiarism checker is not free. You will need to have a monthly subscription of $9.95 to access it and use all its features. The only thing that you will get for free is a trial. This trial lasts for three days where you can use Chegg and decide whether to subscribe or not.
Compared to other plagiarism checkers, Chegg is one of the cheapest. Therefore, you have an escape root away from the expensive Turnitin and SafeAssign.
Is Chegg Plagiarism Checker as good as Turnitin?
The same type of technology is used in both Chegg and Turnitin. This makes the results that are gotten on Chegg very accurate.
Also, the Plagiarism reports percentages between these two tools are almost the same. However, Turnitin is more famous and known as the number one plagiarism checker.
It is the only plagiarism tool that receives more than a million papers daily for checks against its database that contains billions of sources.
Turnitin is also the more expensive one. Therefore, if you have a limited budget then Chegg is the best option for you. If the budget is not a problem, Turnitin is the best option.
Is the Chegg plagiarism checker good enough?
Yes, the Chegg plagiarism checker is more than good enough. As stated above, its plagiarism detection is almost similar to Turnitin's which is the number one plagiarism checking tool.
The percentages on the plagiarism reports are the true reflections of the presence of plagiarism. Also, looking at the price Chegg offers its services for, you cannot say that they are overpriced.
If you are really in need of taking the accuracy and originality of your writing a step further, the Chegg plagiarism checker is the way to go.