Learning has become easy with the introduction of online learning application services such as Chegg and Course Hero.
Chegg sells and rents both new and used textbooks. If you sign up, you can enjoy subscription services to help you with homework and other academic writing.

While Course Hero focuses on providing guides by subjects or textbooks, Chegg is good at providing answers to textbook problems and questions.
Unlike Course Hero, it is important to know that Chegg does not have a practical problem feature.
Can You Copy And Paste From Chegg?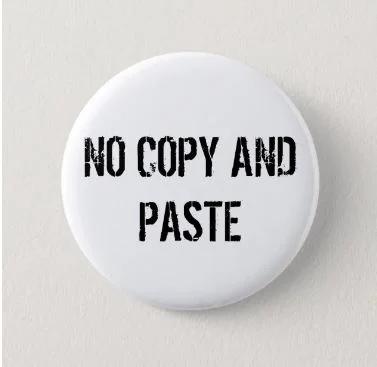 Chegg works by disabling copying and pasting by its users. The option of selecting texts has been disabled, making it difficult to copy. The copy-and-paste functionality does not work on all homework solutions.
Therefore, students and other users are not permitted to copy or paste from this platform as well as other related mathematical tools. If the company discovers your attempts to copy and paste, one of the actions is revocation of your account.
Why You Should Not Copy From Course Hero or Chegg?
Course Hero and Chegg feature numerous models of study resources to aid students in completing their coursework effectively.
To access these resources, you ought to sign up and pay the necessary subscription fee. However, it is important to know that these platforms are meant to facilitate your learning by providing resources, but direct copying is prohibited. 
If you upload your assignment prompt, appropriate tutors will provide you with all the answers in a step-by-step format.
Also, random individuals upload answers on the platform, and there are also hired writers who provide answers which are stored in the platform's online library. 
The answers on Course Hero can are reliable. However, some of these answers come from freelancers who have no expert knowledge in the field of study.
To make it worse, these platforms are not able to verify the accuracy and correctness of these answers. A wrong answer can only be detected if a previous learner has submitted it and it was marked down by the tutors. Therefore, when you directly copy the answers, you could end up with inaccurate information.
Course Hero and Chegg offer services that are confidential. Since they do not affiliate with any learning institution, your school will not be notified of any activity.
Nevertheless, do not attempt to copy any material directly from these platforms. Your university or college uses plagiarism scanners such as Turnitin and Copyscape to check the originality of the assignment you submit.
Without a doubt, your work will be considered plagiarism if you have copied from Course Hero or Chegg. Your teacher uses this means to know if you have copied resources without putting the explanations in your own words.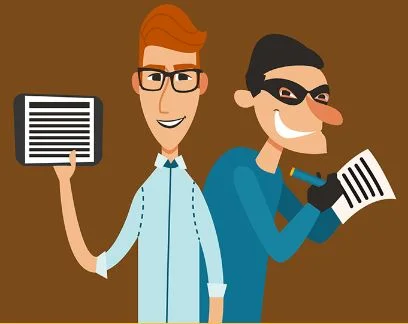 Always know that copying content word by word from Chegg or Course Hero will not go past the plagiarism scanners set by your tutor.
To avert and deter copying, learning institutions have gone a step further to have their accounts on these platforms. As such, your tutor has the chance to put the same question on the Course Hero or Chegg database to see the answers they have.
Using these platforms to complete your assignment by copying these answers will result in cheating.
To sum it up, be careful when you modify homework answers from these websites, do proper citations. Lest you forget, some previous students have already submitted these answers to their teachers after downloading.
Even if you paraphrase and do proper citations, you will still be presenting the same points that other students have previously submitted. Bear in mind that the resources on Course Hero and Chegg are meant to guide you as you study and not for copying.
How to Smartly Copy From Chegg Or Course Hero
1. Paraphrase
If you copy any online resource directly or word by word, it will be a form of cheating. Luckily, paraphrasing materials on Course Hero or Chegg is one of the ways to avoid the plagiarism scanner trap.
Ensure you rewrite the material in your own words using synonyms and different sentences.
2. Copy Points
When you read and understand the course materials on these platforms, take note of the main points. This is what will guide you to complete your homework in your own words.
The main points of the subject can give you a good idea of how to write your answers.
3. Copy the formula

Course Hero and Chegg have numerous formulas as the perfect study resource you can copy. Getting the right formula for answering homework questions is a good way of studying.
Using a formula you have obtained from these platforms will not be a form of cheating.
4. Exchange the Answers
If you need homework help, websites such as Course Hero and Chegg can give you a good solution. They have multiple models of study resources for most of the courses studied in today's institutions of higher learning.
You can exchange the answers you get on these platforms with others on the internet to avoid copying. Even though it seems like a shortcut because you have not worked on the problem yourself, rewriting the answers in your own words is also a way of studying.
5. Get Model Answers
Whether you have signed up and paid a subscription for these platforms, you can still enjoy free trial versions to get model answers.
Helpful documents and answers from Chegg can give you quick answers to the homework questions you have.
With this approach, you can easily find reliable solutions to quizzes but do not copy directly lest you land in trouble. All model answers should appear in your writing.
6. Screenshot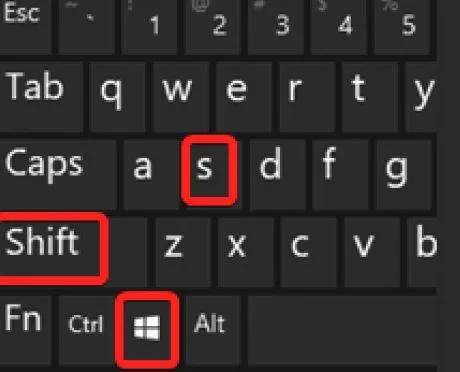 A screenshot of the answers from Course Hero or Chegg is also another way of smartly copying from these platforms. You only need to capture the screen that portrays the file with answers to your questions.
You can capture a specific section of the file or capture the entire window where the learning material appears.
7. Study the Methods
Understanding course material is very important if you want to copy smartly from these platforms.
The numerous learning resources on Course Hero or Chegg have different methods that you can use to tackle your quizzes.
If you study and understand these methods, solving your answers will not be a difficult task. Know how to give definitions well from the information you get.
8. Make Deliberate Wrong 
You can copy content that contains false information from Course Hero or Chegg. Upon verification of these answers by the platform, you will be the first to get the correct information which you can directly copy.
This information will not have been used by other students.
Frequently Asked Questions
Is the Course Hero honor code active?
When you register and sign up for Course Hero, you have to agree that you will comply with the platform's honor code. This goes hand in hand with other academic integrity policies that you can freely access. 
Can schools detect the Course Hero IP address?
Your school cannot detect the Course Hero IP address because the website does not share any information with schools. They do not notify your school or give any details of the users. Course Hero offers confidential services with no affiliation to any learning institution.
How Long Does Course Hero Take To Process Answers?
On average, it takes about 15-30 minutes to get explanations for your questions. This is an average of how fast Course Hero can answer your questions.
How To Not Get Caught Using Course Hero?
To avoid being caught using this platform, you first have to paraphrase all the answers you copy. Completely formulate these answers in your own writing. Also, do not have similar copies and always use different viewpoints when copying the answers.