A strong music essay can help you succeed in your studies. Music is a soothing sound of melodies and harmony. It can also refer to the art of creating pleasing sounds using a variety of musical instruments.
Music plays an essential role in all aspects of human life.

Music brings happiness and joy to people's lives. It is the soul of life, and it provides us with enormous peace. A superb write-up on music is no different than an outstanding write-up on any other subject.
The essay should be well-structured and coherent based on a strong and persuasive argument.
Why is Music a Good Topic for College Essays
Music has a powerful influence on people because it has emotional and mental healing properties.
It facilitates emotional expression, enhances mood, and reduces anxiety and pain.
Scientific evidence indicates that music has many benefits for our overall mental and physical health.
Music therapy can boost conventional treatment for various illnesses and disease processes.
These include anxiety, depression, pain and stress management, and functional enhancement after degenerative neurologic disorders.
Music also aids in improving concentration, builds task endurance, stave off fatigue, lightens the mood, and much more. Thus, it is beneficial to students because it can help them work out more effectively.
Overall, music has wide-ranging minds, bodies, and general health or well-being benefits. According to studies, while music is playing, blood flows more freely.
It can also lower blood pressure, diminish the stress hormone (cortisol), and raise blood levels of serotonin and endorphins.
Music can relieve stress by inducing biochemical stress reducer secretion. While there is no cure for Alzheimer's or dementia, music therapy can alleviate some symptoms.
During a meal, dimmed lights and soothing music can help people calm down and eat less, helping with weight loss. Music therapy can help patients relax and communicate more effectively.
It can also help with pain management by lowering stress and delivering a competing stimulation to pain signals entering the brain. However, we must develop our musical tastes to enjoy and benefit from good music.
How to Write a College Essay about Music
1. Explain your topic about Music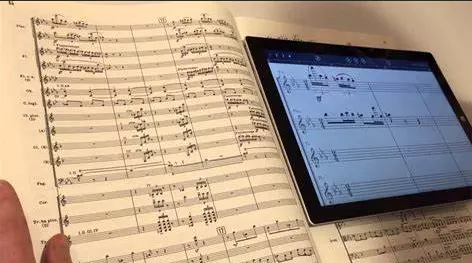 Give an overview of your topic's history, provide context, or tell a story about it. Explain where your subject stands right now. Compare and contrast the past and current.
You can also tell a terrible story or one based on a rumor. Repeat the story or the definition or explanation you gave with a positive conclusion.
Read on essay writing on OCD
2. Write introduction and thesis
The introduction is where you formally present your work to the reader. It should include a quick summary of the topic to bring the audience up to speed.
This part should stand out to attract the reader's attention. Spark the reader's interest by presenting a thought-provoking quotation in this section.
Alternatively, you might provide a quick, simple explanation of the problem you discuss throughout your music essay. Remember to create your thesis statement because it gives a quick overview of the contents of your essay.
This section also briefly encapsulates the methodology used to study the research problem.
The introduction also lays out the rest of the paper's structure and organization and highlights the potential outcomes of your research.
A well-written introduction is vital since you never have a second chance to make a good first impression. The initial paragraphs of your college essay allow your readers to form their first impressions of your argument's logic and writing style.
This section helps to assess the accuracy of your conclusions and findings. A sloppy, disorganized, or error-filled introduction will provide a poor first impression.
If you begin with a short, engaging, and well-written beginning, your readers will respect your analytical abilities, writing style, and research method. End with a brief paragraph outlining the paper's organization.
3. Write your arguments about Music
Build the body of your essay by expanding the major themes into individual paragraphs. The body of your work is the crucial section. It is where you present your supporting information, facts, and evidence in support of or in opposition to your thesis argument.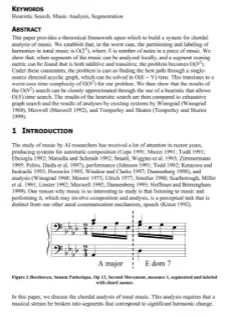 Each paragraph should have a different idea for a smooth flow. Make links between the points in your argument.
You should cover each component in a separate paragraph or section, especially in a lengthy essay. You should also logically discuss the facets, making connections where possible. Incorporate the evidence by referencing the previous studies.
The conclusion should summarize the key points of your essay for the reader.
The goal is to persuade the reader to agree with your paper's proposals or claims. Provide a short sentence to summarize each point to make things easy to understand. Don't add anything new in your conclusion.
4. Proofread or edit your essay
Leave your essay for roughly twenty-four hours after finishing writing, if time permits. Go over it again with a fresh mind to spot and correct any errors.
5. Cite and reference
Support your essay with proper evidence. Use references or citations to credible sources
Learn how to write an application essay on any topic.
What Do You Think About Music?
Our take
Music is the soul of life and provides us with enormous peace. It brings joy and happiness into your life. I forget about your troubles, sorrows, and pains when you are writing or listening to music.
What is the other people's take
Music is found in anything that has a rhythm. Our breathing has a pattern as well. As a result, we can conclude that music exists in every human being or living creature.
Music has the power to elicit a wide range of emotions in listeners.
9 Examples of A College Essay Topic About Music
How do culture and music mix?
How Is Poetry Related to Music?
What Music Does to The Human Brain
How is music connected to spirituality?
The Role of Music in Impacting the Society
The Origin of Different Musical Instruments
The Impact of Modern Music on The Society
How has technology changed the music industry?
How Music Creation Affects Peoples' Way of Thinking