Food and food security is now a growing concern in the society. The majority of the children are suffering from malnutrition not because they lack enough food to eat but due to their unwillingness to eat.
For instance, some children look for various dishes that can be more interesting and tasty.

Students could have the urge to write a college essay about food and food security. The topic is popular among students because it offers them a chance to explore the economic and social factors that affect food supplies.
Keep reading for more discoveries.
Why is Food a Good Topic for College Essays?
1.  Fun and Enjoyable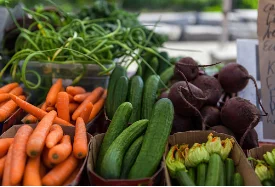 Food is an enjoyable subject to explore because it affects every single one of us daily. It is fun to read about and write about. We all have to eat, after all, yet food can be surprisingly controversial.
Remarkably, it is not just about describing the food you ate, but it is more about your personal experience of eating it.
For example, if you have a story to tell about the time when you first ate boiled eggplant, you can write an essay about that experience and how it made you feel.
2. Enhances creativity
First of all, it allows you to demonstrate your creativity and passion. Food is not just something we eat; it's a cultural phenomenon, a ritual, and an experience.
Secondly, it gives you the chance to show off your writing skills in a way that's creative and interesting. Writing about food allows you to be expressive without being overly academic or formal.
Finally, it gives you the chance to demonstrate your knowledge of food and its importance in our everyday lives.
To learn more about a different topic, check out our guide on how to Write a College Essay about Music and get more insight.
3. Expressive
Food is also useful in describing a situation or a scene. Most importantly, food can serve as a metaphor for almost anything in life. It is something we can all relate to at some level.
Since food is essential for survival, we all have food stories, whether it is about our favorite meal or the time we made a huge mistake cooking something and had to eat cereal for dinner.
Food can also serve as a metaphor for the passage of time. For instance, if you love snacking on nuts during winter but hate them during summer, then you know that the passage of time has changed your tastes in food as well as your habits.
How to Write a College Essay about Food
1. Explain your Topic about Food
First of all, choose a topic that is meaningful for your life and that will make an impact on your readers. This could be anything from nutrition to cooking to baking. If it is something that you already enjoy doing, then it is easy to include in your essay.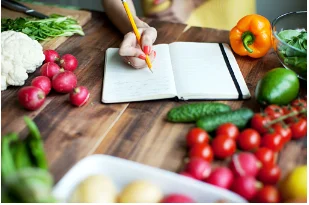 Explaining is important in writing an effective essay about food. Make a rough draft of the points that you want to include in your paper before you start writing it.
This will help ensure that your paper follows the correct format
2. Write an Introduction and Thesis
The best place to start when it comes to starting your essay is with your thesis statement.
A thesis statement is a single sentence that outlines the main point of the paper.  Locate it at the end of your introductory paragraph and sum up all the points you're going to make in the rest of your paper.
3. Write your Arguments about Food
Explain why you love or hate each specific food in detail. What makes it so good? Why is it so bad? How does the texture of food affect your perception of it? Use all five senses (sight, taste, touch, sound, and smell) to describe the food in your essay.
You can argue in this essay that colleges should have healthier food in their cafeterias, or that they should offer more options for students who may have dietary restrictions.
Be personal with the experiences you choose to share in your essay. For example, if you decide to write about a time when you tried a new food for the first time, reflect on how that event made you feel and what you thought about that dish after trying it for yourself.
4. Proofread or Edit your Essay
Proofreading should be the final step in the writing process. Start by taking a break from your writing so you can come back to it with fresh eyes for the final editing and proofreading phase. Then, look for big-picture issues like organization, clarity, word choice, and tone.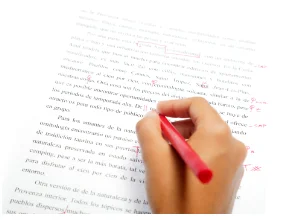 Once you have that draft polished up, it's time to zoom in and fix any grammar or spelling errors.
5. Cite and Reference
Citing and referencing is an essential part of academic writing. It shows the sources you used to write your essay, report, or presentation.
This means other researchers can read your work and check whether your results are reliable.
What do you Think about Food Security?
My take
I think food security is a neglected issue. It is a serious threat. It is something that we take for granted until it becomes an issue. Food security is important because without it we cannot be healthy and without being healthy we can't enjoy our lives.
Other people's side
The world is facing a major challenge in food security and the need to increase global food production by 70% to meet the demand of growing populations is a crucial one.
While we currently produce enough food for everyone, nearly 800 million people are chronically undernourished. This is due to poverty, poor agricultural infrastructure, lack of access to markets, and environmental factors such as droughts.
9 Examples of a College Essay Topic about Food
1. How to make healthy dining choices while on a budget
2. The contribution of school lunches to childhood obesity
3. The benefits of nutritional education in schools
4. The long-term health implications of energy drinks consumption
5. How to manage malnutrition in the elderly
6. What is the impact of gene-modified foods on our health?
7. How does dairy consumption contribute to bone health?
8. How does using olive oil for cooking benefit our health?
9. Should we avoid consuming foods containing trans-fats?