A tutor has the necessary input to equip the student with the right skills. Traditionally, these tutors used to administer their services by interacting face-to-face with students. Currently, one can access the tutor through an online platform.
A tutor may decide to interact with students by sending them emails about assignments. In addition, this instructor can use various digital platforms to teach students and prepare them for their coursework.

Is Using a Tutor Cheating or Academic Dishonesty?
Using a tutor could either be cheating or a genuine academic encounter depending on how you are transacting your services. Tutors are there to offer help in places where you experience difficulties in your coursework.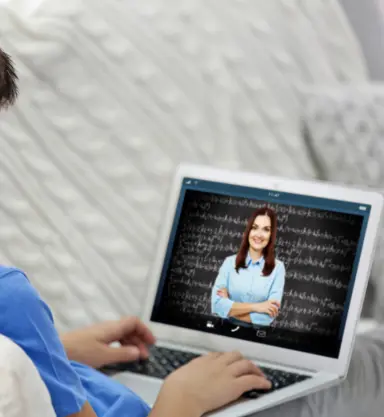 Several platforms exist where you can get tutors for one to access such services. If you use the given materials responsibly, then the entire act is not cheating.
Your aim is to know what to do to master your course demands.
You can opt for a tutor to supplement those sessions that you failed to attend due to personal reasons. Ensure that it remains a genuine encounter by using their services in an ethical way.
Situations When Using a Tutor Becomes Cheating
Due to laziness, students may employ an online tutor to help them do some of their assignments for them.
When you use them with the intention of passing your assignment and securing good grades, then we term that situation as cheating.
For example, when you use Chegg or CourseHero tutors to do the assignment for you, then you will be depriving yourself of creative and thinking skills. As such, you will be draining your knowledge and become redundant when you land a job. Such acts are part of academic dishonesty.
Cases of impersonation are high when you are using an online tutor. Some tutors are not strict about who is gaining from the lesson while innocently giving tips to a real student who is using the same knowledge to do the exam. Such action will promote cheating.
Instances When Using a Tutor is not Academic Dishonesty
Some colleges have programs to register students for online classes. That means that one can take part in a lesson irrespective of the distance. If you meet all the requirements for online tutoring, then we do not term such occasions as cheating.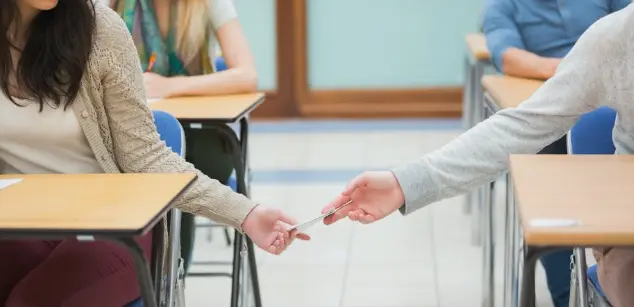 Another example could be when you are using reputable platforms such as Chegg to draw inspiration from online tutors.
You can only limit their input to empower your understanding of a particular topic. In such a situation, you will not be guilty of academic dishonesty.
Difference between Tutor Helping and Cheating
A tutor can help a client when giving some reliable tips concerning a particular topic in your coursework. For example, one can decide to pay for the tutor subscription on Chegg and benefit from all the tutoring lessons.
The tutor understands your course well to give you the right content to improve your grip. You will be free to ask all the difficult questions for inspiration only. As such, we take it as the tutor offering a helping hand to empower you with skills and knowledge.
On the contrary, it could be cheating if you are using the direct content that your tutor is giving you to do the assignment. First off, the institution will track you if you plagiarize such work hence being marked for cheating. Remember, cheating comes with serious consequences that are likely to ruin your career.
Why We Have the Best Tutors to Help You
We value our clients by offering extra support to ensure that they get what you expect from us. We also make a follow-up to ensure that you are on the correct track. Rate us on the following variables as we equip you with the right knowledge to ensure you pass your coursework with high grades.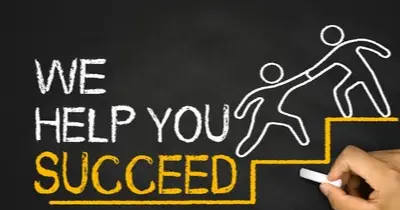 1. Adaptable
We have excellent tutors who are flexible with any situation. There is no particular formula for the tutor to use to equip the students with the right stuff.
For example, if the student wants a slow approach, we will adapt to the pace until she/he understands what we are teaching.
In addition, our tutors will evaluate student's objectives as the sessions progress. Such helps the tutor to create an action plan which must be responsive to any situation. In the end, we empower you with the needed materials.
2. Openness
We demonstrated openness as we listened to your needs. Such an approach helps our tutors to understand the condition of the students. The teachers will know the type of work methods to follow and equip the client with suitable materials to address every area of weakness.
We value every concern that a student raises and we give it the right attention to end any trouble ahead. We have curious tutors who create interest by helping students to attain his/her goals.
3. Motivations
We offer positive energy by providing motivation to students who are unable to handle their coursework. If students encounter poor morale as they get poor grades, we have professional tutors who will inspire them to pass with flying colors.
The tutors act as role models for success. They encourage students to work hard and perform better while in school. Furthermore, our enthusiastic tutors will give all students the right energy not to fear exams but to interpret them as the only way to gauge their skills.
4. Frequent Communication
We understand that tutoring does not limit us only to attending individual lessons. Our tutor communicates with students to ensure they meet their targets. They use such communication to draw some insights on how to better their understanding of coursework.
Moreover, our tutors offer feedback to our students after every successful lesson that they learn. As such, it allows the student to track their progress and know if they are on target.
We communicate through email or small chats to make all students air their views about the lesson. Besides, we use the feedback to adapt to their needs and make them better scholars.
We also have an efficient customer care service that communicates promptly. You can make a call at any time of the day and get the right solution to your concerns.
5. Prices
We do not burden students with hefty prices that are not affordable. We understand the value of education by giving out pocket-friendly ranges that can encourage them to come for our services.
Again, we offer periodical discounts to encourage more students to enroll in our studies. Since we offer openness, if you discover that you are getting a raw deal, we are ready to refund your money. However, our terms and conditions may be in force in such cases. We also refund your cash if you change your mind before beginning to work with us suppose paid it in advance.
Is Proofreading Considered Cheating?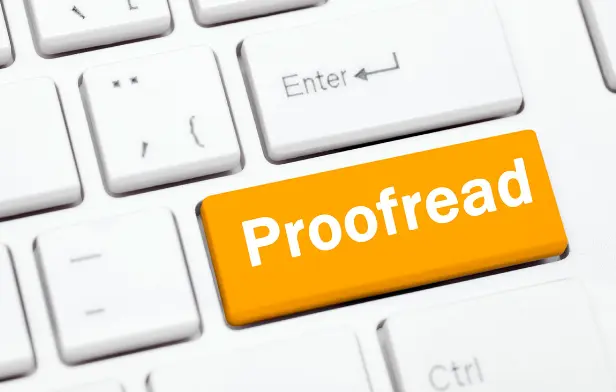 Proofreading is a key aspect of academic writing. You will require an independent proofreader to countercheck what you wrote.
Such includes identifying typos, punctuation errors, and other grammatical mistakes that the author commented on.
The exercise of proofreading is not cheating at all. One can still use some software such as Grammarly to proofread the document and polish it before submission.
Alternatively, you can access good proofreading services from any referrals as long as it is reputable.
If you do not have the fees to pay for the service, you can strike a deal with a colleague. This person should be honest by reading and counter-checking every aspect to ensure your paper flows well.