To determine whether Turnitin checks Google Docs, it is important for those of us who are unfamiliar with Turnitin or Google docks to understand what they are. This is because there are various plagiarism-checking and document/word-generating tools to choose from.
Turnitin can be regarded as an online plagiarism-checking tool that verifies the similarity of the submitted papers against its database. The database is made up of journal articles, websites, books, and other students' papers that had been previously submitted via Turnitin. 

On the other hand, Google Docs is a web-based or online word processor that is part of the free Google Docs Editors suit. Google Docs is offered by Google and it also includes Google Slides, Google Forms, Google Sheets, Google Drawings, Google Keep, and Google Sites.
Does Turnitin Check for Similarity in Google Docs?
Now that we have understood what Turnitin and Google Docs are and their purpose, we can explore whether Turnitin is capable of checking Google Docs. In short, does Turnitin check for similarity in Google Docs?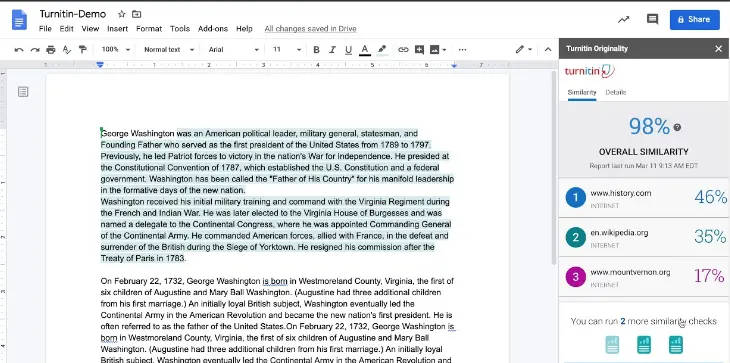 The answer is no. Though Google Docs is an online tool just like Turnitin, it is usually set to private, and therefore documents that have been written and generated through it will remain private.
Hypothetically speaking, only the user of Google Docs can allow Turnitin to access their documents.
Again, Turnitin can only check Google Docs if the files are saved on Google Drive and the user has allowed the tool to access their cloud storage. 
Since Turnitin can only access online documents that have free access or sites that have allowed Turnitin to access their files, it would be impossible for the tool to access Google Docs since it is not 'allowed'.
However, if you share your document with another person and that person puts the document on a free-to-access online platform, then Turnitin can check it. This is the only way Turnitin can check Google Docs. Otherwise, it is not possible.  
Turnitin also checks for similarity in your infographics.
Can You Be Caught Plagiarizing Google Docs?
The answer to this question is yes. You can be caught plagiarizing Google Docs even when the tool used to check for plagiarism will not be Turnitin. Google Docs has a feature that it uses to check for plagiarism without involving third-party plagiarism-checking tools.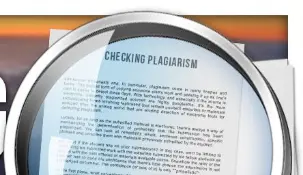 When you are done writing your document via Google Docs, you can check for plagiarism by running the SEO Writing Assistant in the document.
Once you do this, you should click on the button labeled 'Originality' that is located at the bottom left part of the page.
What this feature does is detect the total percentage of the copied text or words in your document. The feature will also identify the sources from which the content or text was copied.
Some institutions prefer Google Docs whereby students are supposed to generate their text via the platform. This is because Google Docs are very secure and only the user can share their documents with another user, for example, an instructor.
At times, tools like Turnitin can flag your paper as plagiarized just because you are resubmitting the paper after a revision. This can be frustrating hence the reason why some institutions and students prefer Google Docs.
How to Copy Google Docs
As aforementioned, Google Docs is a very secure web-based word processor that can only be accessed by the user. What this means is that for you to access and use Google Docs, you must first sign up to create your account. Your documents will be private unless you decide to share them with other users. 
Once a user has granted you access to their documents, it is from there that you can copy their text. All you need to do is to move the cursor to the text you wish to copy and then highlight it. You will be given an option to copy the text.
Copy the test to your preferred word processor, which may include Google Docs. However, you should note that the owner of the document will know that you have copied their text. 
How to Cite Google Docs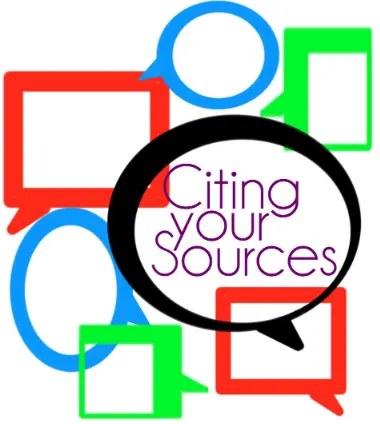 In case an author has written something interesting through Google Docs and you wish to cite the document, you should first decide on the citation format. The most commonly used citation formats include APA and MLA. 
To create an in-text citation in MLA format for Google Docs, you should include the author's last name and the page where you got the content from.
It would look like (McFarlane 23). You should also include a reference list on the works cited page of your document.
At the end of every reference from Google Docs, make sure that you include a link to the actual file.
This will allow other readers to access the document if they have an active Google Docs account and the author of the document has set his document to public/shared.