Anxiety disorders are the most prevalent mental ailment in the United States. It affects 40 million persons aged 18 and over yearly or 18.1 percent. Anxiety is a natural reaction, but it can become a disorder if a person's coping skills are poor.
It's not possible to treat anxiety disorders as temporal fright or worry. The disorder can hamper the patient's daily activities and relationships. Often, depression and anxiety are combined. Writing a college essay about anxiety requires a clear outline.

Why is Anxiety is a Good Topic for College Essays
A strong essay topic will help you produce a unique, memorable college essay. Choose a topic that is personal, unique, and focused. Here are some tips for selecting an essay topic: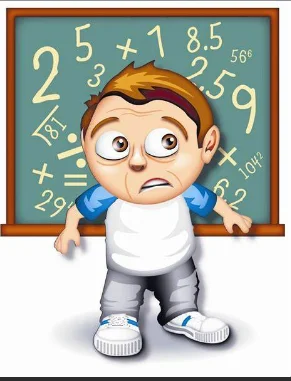 It is unique and specific
focuses on you and your experience
It adds value to your application by sharing something unique
It allows you to communicate your positive stories and attributes
Your history, interests, and personality are all distinct. A strong essay topic gives you a chance to tell your story.
Writing a personal, insightful essay about something that means a lot to you is the most effective approach to telling your story.
Your distinct talents will show through if you are honest and sincere.
Anxiety strong essay topic because it is a widespread problem among college students. Problems created by friends, studies, and even the students' daily lives are all elements that might induce anxiety or, even worse, anxiety disorders.
Anxiety disorders are likely one of the most prevalent or recurrent issues among college students.
Examples of this condition include:
Insecurity
Phobias
Social anxiety
This depletes one's energy resources and keeps the body in a permanent state of tension. Anxiety disorders make students uneasy, fearful, or agitated in settings where most people would not feel that way.
Without treatment, anxiety problems can make it difficult for students to complete schoolwork or study. It could also affect their interactions with their peers and teachers.
Moreover, anxiety disorders may cause students to miss a significant number of school days. They may even choose to avoid school.
How to Write a College Essay about Anxiety
1. Explain your Topic about Anxiety
Give a historical account of your topic, furnish its background, or tell a story about it. Describe the current state of your subject. Make a comparison between the past and the present. You can also narrate a bad story or one based on popular belief.
Describe the subject. Repeat the narrative, or the definition or explanation you provided, with a happy ending. Craft your college essay well because writing your college essay matters.
2. Write an Introduction and Thesis
The introduction transitions the reader from a broad subject area to the paper's specialized focus. It establishes the essay's scope, context, and significance. The introduction provides the current state of knowledge and background information on the subject.

It explains the essay's goal in the form of a research problem, supported by a collection of questions or a thesis.
The introduction also briefly summarizes the methodological technique taken to investigate the research problem. It also highlights the possible consequences of your research and lays out the rest of the paper's structure and organization.
You never have a second chance to make a good first impression, so a well-written introduction is crucial. Your readers form their first perceptions of your argument's logic and writing style in the first paragraphs of your paper.
It determines the overall quality of your study and the accuracy of your findings and conclusions. An introduction that is vague, disorganized, or packed with errors will leave an unfavorable impression.
Your readers will think highly of your analytical skills, writing style, and research strategy if you start with a short, engaging, and well-written introduction.
All introductions should end with a brief paragraph describing how the paper is organized.
3. Write your arguments about Anxiety
To make a good argument in an essay, you may need to do several things. The thesis statement will lay out your arguments and the conclusion you will reach.
The purpose of this is to lay the groundwork for your argument. After which, you expand on your argument throughout the main body of your paper.
Make connections between the points in your argument. Depending on the length of your essay, cover each facet of your argument in a different paragraph or section.
You should also logically discuss them, creating links where possible. Include proof by drawing upon past research.
The evidence could be from existing studies or experimental data, including a questionnaire, to support each point. Otherwise, all you have is an unsubstantiated claim if you don't have any evidence.
Consider the opposing viewpoint. It allows you to anticipate challenges to your position, bolstering your argument.
Make a powerful conclusion based on the preceding considerations. It is critical to summarize your essay by demonstrating how the evidence you have supplied supports your assertion. And, show how each point contributes to your overall argument.
It is crucial that everything in your paper, from the literature review to the conclusion, supports your main point. It will be easier to articulate yourself properly if you know what you propose and how your arguments support it.
4. Proofread or Edit your Essay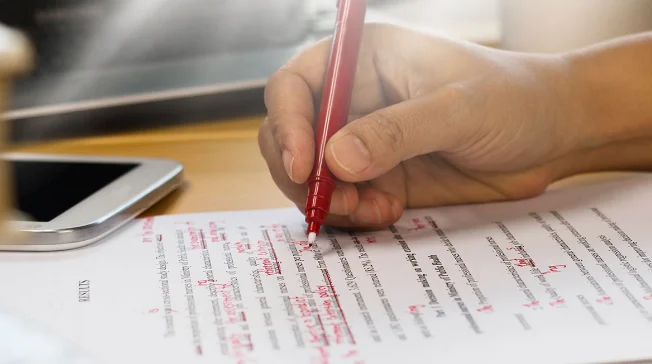 You should proofread, edit, and redraft the essay before submitting it. It is wise to complete your essay a few days ahead of time, then proofread it for a day or two.
5. Cite and Reference
To support the facts, ideas, and arguments in your essay, use citations or references to reputable sources.
What Do you Think About Anxiety?
What is our Side?
As noted by government findings, anxiety is a natural stress response as the body seeks safety.
When I feel anxious, my body goes on high alert, looking for potential danger and activating my fight or flight responses.
Some feelings I may experience include nervousness, restlessness, tension, panic, and dread.
What is the other People's side?
Anxiety manifests itself in various ways depending on the person experiencing it. The symptoms include butterflies in your stomach, panic attacks, painful thoughts or memories, pounding heart, nightmares, etc.
A person may fear a specific place or event or experience a general fear and worry.
9 Examples of a College Essay Topic about Anxiety
Living with Social Anxiety
How to Overcome Anxiety Disorder
Types and Causes of Social Anxiety Disorder
The Power of Following Your Fear and Anxiety
The Problem of Anxiety and Stress and Its Treatment
Fear and Anxiety in Our Lives and How to Deal with It
Anxiety: Causes, Symptoms and My Personal Experience
A Study on Anxiety Disorders and Its Negative Impact on People
Social Anxiety Disorder and Its Impacts on The Lives of The Americans