Jessica Smart is an experienced educator and academician who has settled to help students improve their grades. She blogs on how to improve academic writing skills and all the related topics. When not writing or helping students, Jess is hiking to get far away from the screen.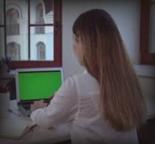 Seasoned Writer
Smart is an accomplished academic blogger who combines a wealth of expertise, extensive research, and captivating writing skills to engage and educate readers. With a passion for sharing knowledge and a commitment to excellence, Smart has established herself as a prominent figure in the academic community. Through her personal profile, she aims to inspire and empower fellow academics, students, and enthusiasts.
Background and Expertise
With a Master's in Education, Jessica Smart brings a strong academic background to her blogging endeavors. Her specialization lies in the field of social education and academic administration, where she has done research and contributed to the advancement of knowledge. Smart's membership in esteemed professional groupings demonstrates her commitment to staying at the forefront of her field.
Smart's research contributions have garnered acclaim within the academic community. Her published works, featured in renowned blogs offer innovative insights into the complex dynamics of academic writing. Additionally, her expertise has led her to present her findings at online conferences and deliver speeches that captivate audiences.
Beyond her research pursuits, she is a dedicated educator with a passion for shaping the minds of future generations. Through her teaching positions, she has imparted her knowledge and fostered intellectual growth among her readers. Smart mentoring roles have provided invaluable guidance and support to emerging scholars, helping them navigate the academic landscape and succeed in their pursuits.
Personal Interests and Contributions
Beyond academia, Jessica Smart leads a vibrant life with diverse interests and contributions. An avid traveler and hiker, she draws inspiration from different cultures and incorporates these experiences into her writing. Smart actively participates in community outreach programs, advocating for social justice and equality. Her commitment to bridging the gap between academia and society is evident in her involvement with online initiatives, where she shares her insights and engages with a broader audience.
Smart's personal profile exemplifies the qualities of a remarkable academic blogger. With her strong academic background, research prowess, teaching experience, and dedication to making a positive impact, she has become a trusted source of knowledge and inspiration. Through her engaging writing style and thought-provoking content, Smart continues to shape the academic landscape, inspiring fellow researchers, students, and enthusiasts alike.
Read Her Posts